2023 Limited Offer
Up to 50% for all Private Proxies & VPNs Plans
Datacenters
All our proxies and VPNs are hosted on extremely fast dedicated Dual Intel® Xeon® servers with +16GB RAM, 1000Mpbps internet connections, 99.99% Up time, Multiple subnets and prefixes with over 120,000 dedicated IP addresses in management and counting, Multiple locations with 34 North America major cities (United States & Canada) Seattle WA, Chicago IL, Los Angeles CA, Phoenix AZ, Dallas TX, Miami FL, Scranton PA, Denver CO, New York NY, Southfield MI, Kansas City MO, Atlanta GA, Greensboro NC, Columbus OH, San Jose CA, Buffalo NY, Oklahoma City OK, Nashville TN, Portland OR, Albuquerque NM, Salt Lake City UT, Minneapolis MN, Indianapolis IN, Salem NH, Detroit MI, Boston MA, Philadelphia PA, Jacksonville FL, Herndon VA, Oakland CA, Boca Raton FL, Charlotte NC, Washington DC, Toronto ON Canada and many others to come.
From Europe we have the following 5 locations: London – United Kingdom, Madrid – Spain, Amsterdam – Netherlands, Frankfurt Hessen – Deutschland, Velizy Villacoublay Île-de-France – France
View a complete map with our Private Proxies Locations.
Services
If you are looking for a high anonymity proxy to allow you to surf in private and protect your identity online then we are the solution.
We offer quality dedicated proxies and Virtual Private Networks for anonymity and security on Internet. Your IP will be hidden from people and websites who might want to geographically locate your city, country and real Internet Service Provider information.
Advantages
Dedicated Proxy IP Addresses
Dedicated proxy IP addresses are unique Internet addresses dedicated exclusively to a single user account. No one else shares your IP address with you!
We offer only dedicated private proxies for all of our premium packages. And with more than 7 years of experience, you can buy dedicated proxies for social media, gaming, e-commerce and ticketing guaranteed to work without any hassle.
Get the highest level of anonymity and security at blazing fast connections with our dedicated private proxies and access even the most challenging web platforms.
Premium Private Proxies
Start using premium private proxies for your project. Get now private proxies for marketing and web development.
Most of our customers are marketers, developers and data analysts. Our private proxies are used in a wide range of projects. From shared proxies for web scraping to dedicated premium proxies for social media management, you get clean private IPs without connection issues.
Do you need premium proxies for the web platform X or Y? You name it, we got it. If the platform where you want to use your proxies is not listed on our services, contact our support team. We will make sure you get 100% working private proxies for your project.
Cheap Proxies
Get cheap proxies from a top provider. We offer both premium dedicated proxies and cheap proxies. Our cheap shared proxies are hosted on high-performance servers with large bandwidth and suitable for any online task.
Avoid crowded servers – we allow max 3 users per shared proxy, enough to reduce your cost/IP without any impact on performance.
Cheap proxies are ideal for web scraping, data mining, tool development, crawling and online research. Start using cheap proxies now and enjoy complete anonymity at lower prices. We provide a large shared proxy IPs pool with servers across the US and Europe.
High Anonymous Proxy
All the proxies are anonymous, support both HTTP and HTTPS protocol.
We offer only high anonymous proxy servers. Period. No transparent proxies. No worries about IP leaks. Nobody will know that you are using proxies and when you use SSLPrivateProxy anonymous proxy packages websites won't know your real IP address.
Forwarded headers removed to make your proxy usage undetectable.
Protect your privacy, anonymity and smooth connectivity with high anonymous proxies from SSLPrivateProxy. We protect your privacy!
Buy Twitter Proxy Here
Do you need proxies for Twitter? We offer premium dedicated proxies for Twitter and other social media platforms.
Get your brand new, virgin IPs (never used on Twitter before) for account creation or social media management without IP blocks or connectivity issues.
Buy Twitter proxies now to expand your social media reach. For social media services, we offer only premium dedicated proxy IPs. You are the sole user of any particular IP address and nobody can alter or blacklist the IPs you are using.
Virtual Private Networks (VPN)
All VPNs use encryption and support PPTP and OpenVPN protocols. You have the possibility to choose your VPN IPs locations in the order time.
High-Performance Connections
We offer 1000 gigabit connections and we guarantee that all the proxies are ready for operation 24/7.
SSLPrivateProxy Affiliate Program
Join our affiliate program and start earning money for every sale you send our way! Simply create your account, place your linking code into your website and watch your account balance grow as your visitors become our customers. You will earn 30% commission when you refer visitors to our site who then purchase one or more of our services.
When You Order
Orders are processed instantly and your proxies/VPNs will be activated within 1 hour after payment is received, usually much sooner. An activation email will be sent with all of the necessary information.
Need A Custom Order? Questions?
If you need a custom order or have any questions please contact our Pre Sale Department will be happy to help you.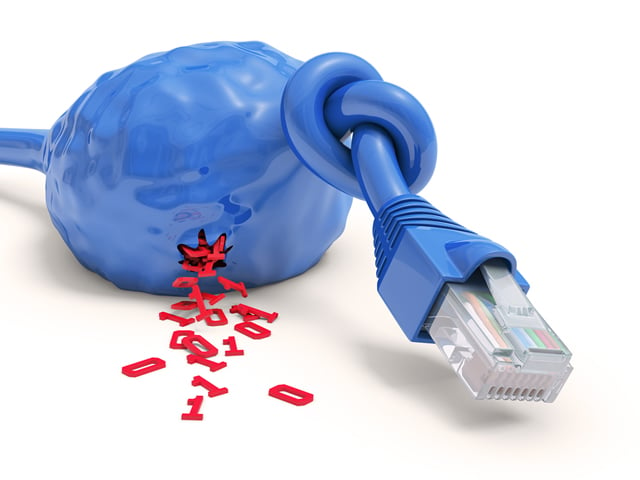 Powerful and Scalable
All our private proxies are anonymous, support both HTTP and HTTPS protocol and require authentication so they can be used only by you with unlimited bandwidth on 1Gbps and ready for operation 24/7/365.
Friendly and Rapid Support
Fast ticket response time, knowledgebase, how to videos and phone support for high value orders. We have it all, and will provide the best customer service experience 24/7/365 with fast response time.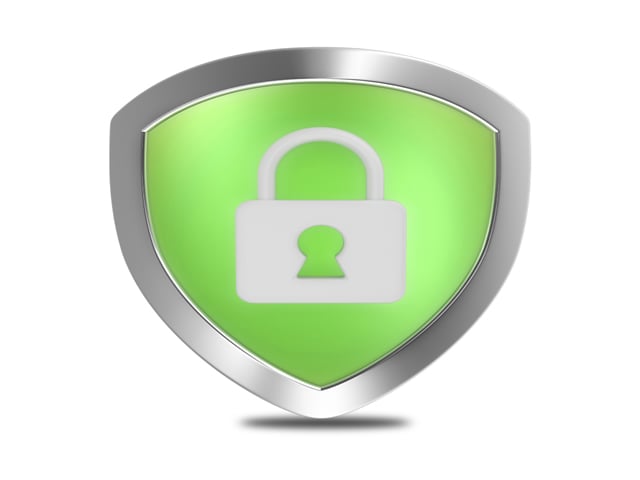 Secure and Reliable
Enjoy complete security and prevent websites you visit targeting you with manipulative prices and messages. We use the latest in firewall technology to keep your private proxy experience private and secure.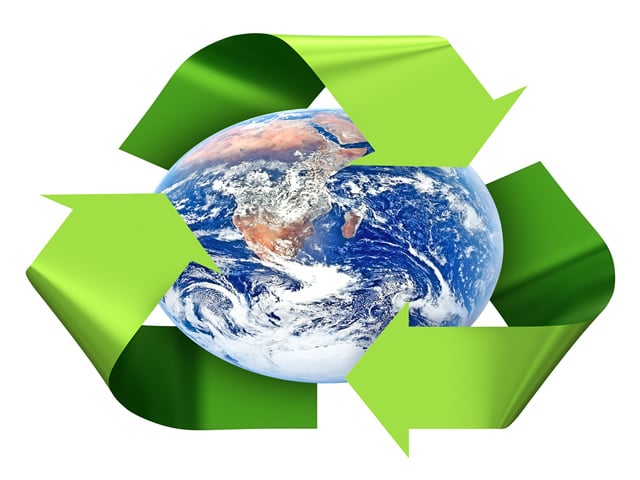 Green, Save the Planet
We have servers all over the world that run on purchased wind power. We plan to increase our green energy efforts by adding servers that runs with solar energy.
What can I say? I just can't have enough of your extraordinary service – The Best there is on the Net and I've tried them all! — Carl Eaves, Testimonials
Thank you very much for the availability of all proxy servers. Your servers are really and technical support is awesome. No other provider stand near by for this services. — Mark Durber, Testimonials
SSL Private Proxy the only VPN provider I have tried for 1 month now, but you can't really go wrong with them. I have never gotten delays or speed capped, and I have used the VPN for browsing Youtube, Facebook and Twitter. The support team is great, and you also get VPN for your smartphone wich I found that is great. In top of that the prices are great and you can save more on quarterly accounts. What more could you possibly want from a VPN provider? I'm very satisfied with your services — Andreas P., Testimonials
Very fast and helpful customer service. Thank you ! — JP, Testimonials
I have placed an order of 10 dedicated private proxies 2 months ago, Got them and they work perfectly for my needs. Last month I have upgraded to 200 private proxies and believe me, these are the best tweet adder proxies I have ever used. — Erick, Testimonials
Great service, I'm using this services since 3 weeks ago and this guys are providing the best Tweet Adder proxies and honestly they have the best customer service I have ever experienced, with any company. If you need a proxy, give these guys a go, quick, easy and cheap. — Damy, Testimonials
These people go out of their way to give best service.
Very professional. I highly recommend them! — Amir, Testimonials
Honestly, this is the best customer service/support I've ever receive! I'm unbelievably satisfy with the amount of professionalism and service since day one. SSLPrivateProxy is definitely the best proxy service providers out there. Keep up the good work! Thank you so much. — Erick N., Testimonials
These guys provide great service, they are very fast and prompt! I recommend them for anyone looking for proxy services! — Cyprian Clubbs, Testimonials
I am amazed at the outstanding customer support I received. Talk about lightning fast response. I bought 10 proxies all of which worked and were surprisingly fast. Definitely spreading the word. — D Sturge, Testimonials
Fantastic service. I'll be using SSL Private Proxy only. — Al-Rakeesh Alexander, Testimonials
Great proxy service, amazing customer support, fast response times. Used service for 6 months with no problem. Will use in the future. — Daniel, Testimonials
Extremely good service. Fast, helpful and pleasant support. I guess this is the best proxy service provider that I have ever met. — Alexey K., Testimonials
best proxy provider i have seen, great ips. great admins, and great website. if u read this message, do not hesitate any second, and use this site, u wont regret it i can Ensure you.
thanks alot! — ahkasin, Testimonials
I have been using services from SPP for roughly 3 months without an issue. The proxies speed and response time are awesome, doubtfully you can find better quality private proxies. Scraping search engines, Facebook and Twitter posting/analyzing and general "hide my IP" functionality is top notch. I wish to thank you for the services during our 3 months partnership. — Birtz, Testimonials
I highly recommend SSLPrivateProxy!!!Awesome service,very serious,prompt and super quick! The best one so far! Keep up the good work. Thank u for the good services! Will def stick with it. — Criss, Testimonials
I'm using a private proxy from these guys and the service is flawless. They ain`t the cheapest but I wouldn`t recommend anyone to pay less for a private proxy, actually the price is really justified here because the product is HQ :
* I noticed absolutely 0 differences regarding speed (I`m in EU and using US proxy)
* It never went Offline (otherwise I would know)
* I`m sure it`s private and not semi-almost-quasi-ifurlucky-simili-pseudo-private
Thank you ! — Venosis, Testimonials
I thought of being cheap at first and thinking I could use those unsafe free proxies. With slow net and such. Then a friend told me about SSLPriateProxy.com
Really, no regrets here. The proxies worked really good.
For anything, for browsing, for saving/sending and also for gaming.

The customer service was really good as well. Whenever Imma use proxies again, I'm definitely going to use them from this company again.

Thanks alot for everything.

– Ramon — Ramon Sanders, Testimonials
Very good service and very fast proxies. I even cancelled proxies from other provider even though they are much cheaper. My proxies have never been banned so far!!! The support is also pretty quick in replying my emails, even on Christmas Eve!! You guys rock!! Keep up the good work. As long as you maintain the quality service, more customers will definitely come.
Merry Xmas and Happy New Year!!! — William, Testimonials
incredible. the proxies are amazing, and the service is absolutely amazing. never experienced customer service like this. — Luke Hambly, Testimonials
No issues and very easy to setup. Not only that but great response from support, highly recommend it! — Van, Testimonials
Just bought the SPP-5 and received my proxies within minutes. Before the purchase I had a couple of questions and support didn't mind helping me out. He even gave me great tips on how to properly use the proxies for my intended purposes to get the best out of them.
Highly recommended. — Tix Pf, Testimonials
Extremely fast onboarding, extremely fast setup. 10/10 would use again. Good job! — Riaan Swart, Testimonials
GREAT SERVICE . THIS IS THE BEST PROXY SERVICE PROVIDER THAT I HAVE EVER MET / VERY PLEASED ****** FIVE STAR RATING ***** PLEASE STAY IN BUSINESS . — Hossam Kassem, Testimonials
Would just like to say thank you for the quickest and most friendly customer support I have yet to find… in the last 6 months. Besides that, I have yet to see downtime on any of the proxies. You still have my vote. — Sean A, Testimonials
I've been using SSL proxies for a few months for YouTube. The proxies have worked great and the customer service is excellent. A few times I received proxies that functioned at a speed too slow for my needs (due to my location and other factors). Each time they were quick to respond to support tickets and immediately replaced them with proxies that worked at the speed I needed. When I needed to replace my YT proxies with FB proxies a couple weeks ago they were more than happy to accommodate within less than half a day. Thanks for the great service. — Epitomy, Testimonials
excellent product and excellent customer service, the proxies are great and the staff is extremely helpful
I would recommend sslprivateproxy to anyone in need of proxies! — Travis, Testimonials
Just wanted to throw in a quick testimonial for the proxy provided on Invoice #81957
I was blown away when I ran a speed test and saw that the up/down speeds are identical to my main internet connection – virtually no difference whatsoever. Having dealt with super-slow proxies in the past, I really appreciate how much more enjoyable it's going to be to work with this one. Thank you so much ! — Ed, Testimonials
I've been using these guys for a couple months now and haven't had a single issue. Can't recommend enough. Order ID's: ID:9366, ID:8474 — BM, Testimonials
I want to give big vouch sslprivateproxy excellent service, great support and price is reasonable too. — Vasim, Testimonials
Even though their proxies might look a bit expensive, they are by far the best I have tested in my 3 years of Internet Marketing. I prefer paying more for a better quality service and choose quality over quantity instead of risking months of work because of using cheap but bad proxies (I work on Instagram, they are very strict nowadays).

Plus, it's a stress reliever. It feels so bad when you create Instagram accounts with cheap-a$$ proxies and work 4-5 hours for that, just to see them banned within minutes. You feel like giving up when this happens several days in a row.

I've been using SSL since September 2013 I think, and I only had minor issues with them, but the support promptly responded and helped me out everytime. I highly recommend them. — crespojr, Testimonials
We use sslprivateproxy for quite some time now with currently 100 proxies. The matter of our business is that from time to time proxies get blocked. The team at sslprivateproxies is very fast in exchanging the blocked proxies. In general they are very open and always reachable. We provided a script to check if the proxy is blocked for our service to use and now they run this script before providing us with new proxies.
This is great.
I highly recommend sslprivateproxy. Their service is an important part of delivering our service to our customers. — Paul P, Testimonials
Excellent customer service with extremely prompt replies for support tickets.

Would recommend to friends. — Alex, Testimonials
Fast and reliable Proxies .. the end 🙂 — Pedro, Testimonials
I have been using sslprivateproxy for over 2 years and i have to say they are super awesome. their proxies are high quality, but their customer service is even better. I click submit ticket and 2 min later i have a response from support. That is enough for me to stay with them forever. THank you everyone at sslprivateproxy for making my experience this awesome. — Vagon Drake, Testimonials
i am new to sslprivateproxy.com, but they have great speedy proxies that work on multiple devices simultaneously without a noticable loss in internet speeds. they're customer service is phenomenal. very quick with responses from they're support team. replies within 10 minutes. once a proxy is paid for, your account with your proxy is ready to go and emailed to you much quicker than any other site i've used. only took 8 minutes for my account to be active after paying. they're a pleasure to work with and i will be continuing my business with proxies with them solely. and my friends and family are all switching from they're normal proxy providers to them. keep being awesome guys. you all have my business for life. keep being awesome guys — Tyler Foy, Testimonials
sslprivateproxy is great. The speed is good, and I can always connect, which hasn't always been the case with others. The customer service is good too; even when what I'm asking about is something small they respond quickly and are helpful.
I also like that when you look up the IP address, the ISP doesn't show up as anything proxy or VPN related (which is infuriating), and that different cities show up as different ISPs. — gloriousandfree, Testimonials
I use shared proxy pack, and that work really good. — krt1337, Testimonials
Purchased 10 proxies and everything went fine. I bought them for general browsing and so far, I am really impressed with the speed & reliability of these proxies. — Jutt Umer, Testimonials
I've used proxies from 4 other providers over the last couple years, this one has always been the best. I stray to others now and then when money is tight, because these are pricier than the rest of the sites. However, it is true that you get what you pay for. There is never downtime or lag with these proxies and there frequently is with everywhere else.
I've just caught a good proxy pack on the Black Friday 50% recurring discount and I'll never need venture to another site again for lower prices. Yay for me! — Terra, Testimonials
I'm using SSL Private Proxies from last 2 months. They are good actually. So, sometimes, I feel that they are slow enough but support is good.

Thanks — RoXt3R, Testimonials
Been using SSL for quite some time now for instagram, roughly 60-70 proxies and never had an account banned from using their proxies, they are top quality and support is fast and awesome. — GameMaster Bendito, Testimonials
I have been using you for a while and love your proxies. I have used a few for IG without any issues so far — trance, Testimonials
I started with a package of 3 instagram proxies then 5 then 10 then 25, and now 50. they're pricey compared to the rest, but I've never, not once, had a problem – i.e., my 100 accounts have grown to 200K in 3 months and aren't being banned. — jesse, Testimonials
Thanks for fast activation… they work great…. thank you sooooo much guys — Nicos Andersen, Testimonials
Hello. Wanted to add my take after swapping to ssl proxies and having such a great time. It was like the marriage that was in waiting, between myself and this provider. The proxies seriously kicks butt.
What keeps me awake at night that they one day will run out of proxies when I need more to order, so far I have tested multiple providers for multiple purposes but have never Come across a 100% service like this one.
I hope they even up their game as time goes by. I also have admin and support on Skype almost 24/7 if I need them they are not faar away, I like that a lot.
Their experience reaches faar beyond just being a proxy provider, extensive knowledge and super advice for your questions!
I will just keep buying that is how good they are. Really recommended.
Wish they could share more about their setup, squid and soft stuff. Someone With a big Brain is making this stuff spinn like a cat. I have My ideas Of WHO is running this, but Will keep that one for food thoughts! Haha — Fredrik N., Testimonials
I want to take this opportunity to thank Chris from SSL Proxies for his wonderful and unbiased advise. Very knowledgeable and helpful person. Will definitely go to him the day I require proxies. Keep up the good work mate. — D Evil, Testimonials
I've had only good experiences using SSL Private Proxy.
When I started making instagram accounts myself with MultiLoginApp (no fingerprints) and SSLPrivateProxy virgin Instagram proxies (yes, the expensive ones) I started getting results. yes it's true I had to do 50 following maximum per day at the beginning, and 2-3 accounts per proxy, but do you want quick growth or do you want CONSISTENT, long term growth? SSL is a boss, props on running this business.
if you don't want your Instagram accounts banned, ditch those low quality tier 3 countries proxies and accounts, and take one day to just configure your SSL Private Proxies and make the accounts yourself on a US/Canada/UK IP and never have to fear bans. — Divination, Testimonials
Amazing that support appears on a Sunday and fixes within 15 minutes, top class — Pete, Testimonials
Thanks sslprivateproxy
+ Best support
+ Fast response than other sites
+ Best quality proxy than other sites

I've bought at several sites, 4-5 sites but your proxy have best quality. — suwant, Testimonials
I reached out too a lot of proxy services and chose for SSL based on reviews and the replies I got on my initials questions. I have been using over 125 instagram and pinterest proxies for the last 9 months and they have been really good. There is no reason why I would consider using the services of other proxy companies.
Their interface is user friendly and you can export a csv file of all the proxies, these are in the right format to use. This makes it really easy to work with.
What really stands out is the support. At any time I received immediate quality help.
Their billing system is automated and they are providing valid professional invoices.
Can only recommend. — Fre, Testimonials