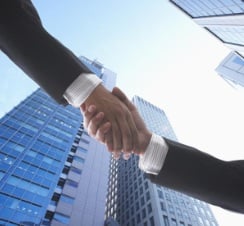 SSLPrivateProxy.com is a global leader in providing high anonymous proxies and secure Virtual Private Networks. We offer high speed proxies and VPNs for anonymity, classified ads, social media, SEO and web marketing.
Founded in 2012, SSL Private Proxy has established itself as a leader in online industry, providing a comprehensive suite of high anonymous proxies and secure Virtual Private Networks. Our infrastructure offers access to more than 100 locations worldwide. SSL Private Proxy has seen tremendous growth, fueled both by word of mouth and by a competitive affiliate program. More than thousands customers depend on us every day for speed, reliability, security and global reach.
Focusing on our customers
At SSL Private Proxy, our customers aren't faceless numbers. We know them, we listen to them, we implement changes based on their feedback. Our "Customer Experience" team conducts monthly surveys and focus groups to monitor customer satisfaction and find out how we can improve.
It is our mission to provide our customers with the best possible experience when utilizing our services to further their business activities, day by day it is our intention to continue to be a leader that our customers can depend upon and trust.
Always evolving
When a company becomes as successful as SSL Private Proxy, it is easy to become complacent. We don't let that happen. We're constantly looking for newer and better ways we can serve our customers. We leverage our position as a Private Proxy and VPN leader to forge strong partnerships with our customers.
For additional service information please review our Terms of Service, Acceptable Use and Privacy Statements. We are available to answer any questions that you may have about our services.
Contact
SSL Private Proxy