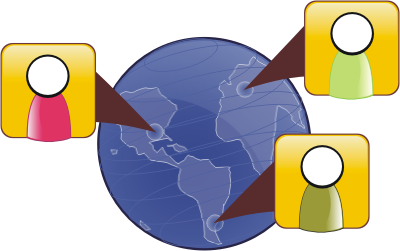 Have you had an experience with SSL Private Proxy that you can't keep to yourself?
Use the form below to share it with us! Just fill in all the fields, and press the 'submit' button. You might even find your story published on our site!
By submitting your story, you grant SSL Private Proxy (MYX Group LLC) permission to use your name and testimonial for marketing purposes. Please note that SSL Private Proxy respects your privacy. We will not rent, sell or trade your email address without your permission !
Average rating:
52 reviews
Jan 2, 2017
I reached out too a lot of proxy services and chose for SSL based on reviews and the replies I got on my initials questions. I have been using over 125 instagram and pinterest proxies for the last 9 months and they have been really good. There is no reason why I would consider using the services of other proxy companies.



Their interface is user friendly and you can export a csv file of all the proxies, these are in the right format to use. This makes it really easy to work with.



What really stands out is the support. At any time I received immediate quality help.



Their billing system is automated and they are providing valid professional invoices.



Can only recommend.
Nov 3, 2016
Thanks sslprivateproxy
+ Best support
+ Fast response than other sites
+ Best quality proxy than other sites

I've bought at several sites, 4-5 sites but your proxy have best quality.
Oct 9, 2016
Amazing that support appears on a Sunday and fixes within 15 minutes, top class
Jul 19, 2016
I've had only good experiences using SSL Private Proxy.
When I started making instagram accounts myself with MultiLoginApp (no fingerprints) and SSLPrivateProxy virgin Instagram proxies (yes, the expensive ones) I started getting results. yes it's true I had to do 50 following maximum per day at the beginning, and 2-3 accounts per proxy, but do you want quick growth or do you want CONSISTENT, long term growth? SSL is a boss, props on running this business.
if you don't want your Instagram accounts banned, ditch those low quality tier 3 countries proxies and accounts, and take one day to just configure your SSL Private Proxies and make the accounts yourself on a US/Canada/UK IP and never have to fear bans.
Jun 18, 2016
I want to take this opportunity to thank Chris from SSL Proxies for his wonderful and unbiased advise. Very knowledgeable and helpful person. Will definitely go to him the day I require proxies.
Keep up the good work mate.
May 3, 2016
Hello. Wanted to add my take after swapping to ssl proxies and having such a great time. It was like the marriage that was in waiting, between myself and this provider. The proxies seriously kicks butt.
What keeps me awake at night that they one day will run out of proxies when I need more to order, so far I have tested multiple providers for multiple purposes but have never Come across a 100% service like this one.
I hope they even up their game as time goes by. I also have admin and support on Skype almost 24/7 if I need them they are not faar away, I like that a lot.
Their experience reaches faar beyond just being a proxy provider, extensive knowledge and super advice for your questions!
I will just keep buying that is how good they are. Really recommended.
Wish they could share more about their setup, squid and soft stuff. Someone With a big Brain is making this stuff spinn like a cat. I have My ideas Of WHO is running this, but Will keep that one for food thoughts! Haha
Apr 23, 2016
Thanks for fast activation... they work great.... thank you sooooo much guys
Mar 26, 2016
I started with a package of 3 instagram proxies then 5 then 10 then 25, and now 50. they're pricey compared to the rest, but I've never, not once, had a problem - i.e., my 100 accounts have grown to 200K in 3 months and aren't being banned.
Feb 13, 2016
I have been using you for a while and love your proxies. I have used a few for IG without any issues so far
Feb 2, 2016
One of the best proxies money can buy.
Been using SSL for quite some time now for instagram, roughly 60-70 proxies and never had an account banned from using their proxies, they are top quality and support is fast and awesome