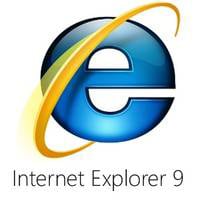 You can use a private proxy to protect your privacy while browsing the Internet. Web users also have many other reasons for using a private proxy.
Whatever your reason is, to be able to use a proxy, you first need to configure your browser to connect to a proxy server.
If you are using Internet Explorer 9, follow these steps to set up your browser to use our private proxies.
1. Go to your SSLPrivateProxy account and open "My Proxies" page to see the list of purchased proxies
2. Download the list of proxies by clicking the download link
3. Open your Internet Explorer browser and open Tools menu from the toolbar menu. You will be given a list of options. Choose Internet Options from the provided list.
4. The Internet Options window will open. On top of it, you will find various tabs. Choose the Connections tab.
5. Click LAN settings and check the radio button "Use a proxy server for your LAN" and enter your shared or private proxy server from your proxy list. Click OK button to close the Options dialog.
6. Open any internet site and the browser will prompt for login, enter the username and password. Now you are ready to browse the internet with your new IP address provided by SSLPrivateProxy.