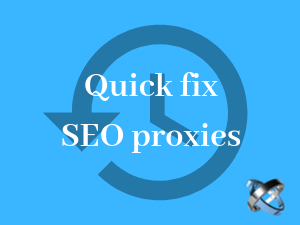 When it comes to Internet marketing everybody expects fast results. But the truth is that fast results never come easy. And good things come after a long period of time and hard work. When it comes to SEO and using SEO proxies the same rule stands. Marketers use SEO proxies expecting fast results. But these results never show up after a short period of time. It takes a long time, even for SEO proxies users, to see palpable results. However, once results start to show up, marketers can use SEO proxies as a quick fix only when they are running a long term strategy.
For example, if a marketer is involved in developing a pure white hat backlink strategy for the long term, he can use SEO proxies only for a short period of time and not very often. Before we get into the details of such a strategy, let's see what proxies webmasters can use.
SEO PROXIES MIX
The search engine optimization field is probably the only field in which you can use a proxy mix. For example, for any given SEO task performed through automation tools, proxies are needed. But the marketer can mix proxies as he finds fit or suitable to its budget.
SEO is the only area in which public proxies can be used at the same time with cheap shared proxies and dedicated HTTP proxies. And there will be no impact on the results of a campaign.
Moreover, the bigger the proxy mix the better. However, as a general rule of thumb, marketers should use a mix of 10 – 4 – 1 for SEO. For every 10 public proxies, marketers should use 4 cheap shared proxies and 1 dedicated private proxy. This way they can reach a balance between cost and performance. Because it is well known that public proxies, while free, have technical deficiencies. While private proxies and shared proxies, with a better technical profile, are more expensive.
WHEN CAN MARKETERS USE SEO PROXIES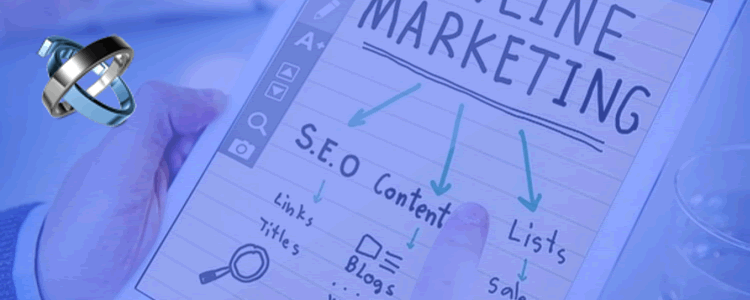 Marketers can use SEO proxies when they are running link building campaigns. They need SEO proxies to post comments and forum posts with backlinks. And to give the impression of a natural link building development, they need to use as many proxies as possible.
However, there is one major issue with link building strategies. Links are built and posted too fast, way faster than usual. Thus, using SEO automation tools indefinitely can raise eyebrows and trigger penalties from search engines. Thus, marketers need to use their SEO tools and proxies in a different way. They can use SEO proxies to give a boost to their already white hat link building strategy.
SEO PROXIES AS A QUICK FIX
The change in usage and thinking is very subtle that many marketers will think that this way SEO proxies will not work. However, they will be surprised to see the results.
Long story short, SEO proxies must be used seldom and only to give the long term white hat link building strategy a boost. For example, SEO proxies should never be used every day or every week. But they can be used only when a website's ranking needs a backlink boost. For example, when the website's general SERP position is around position 10. In order to break this ranking and reach the first page of Google, one can use SEO proxies and create a short boost for the website.
ARE SEO PROXIES SAFE TO USE
Using a certain tool is not safe or dangerous. But using a tool in a certain way can become dangerous. In the same way, using SEO proxies without a clear objective is a dangerous game. However, if one considers using the same proxies once in a while and as part of a bigger strategy, then their use is safe and beneficial.
Therefore, SEO proxies and fast link building should be seen as a quick fix only during a long term campaign. Trying to use SEO proxies to quickly rank a brand new website can be disastrous. Also, another mistake is to solely use SEO proxies to automate link building strategy and disregard white hat strategies.
TO WRAP UP
Marketers can use SEO proxies safely. The mix of proxies can vary, but marketers should use public proxies together with cheap shared ones and dedicated private proxies. However, they should consider using SEO proxies as a quick fix only during a long term white hat campaign in which the majority of the links will be built organically. And the SEO proxies will be used seldom to give a website's ranking a boost during critical stages.
Using SEO proxies as a quick fix
was last modified:
September 16th, 2019
by