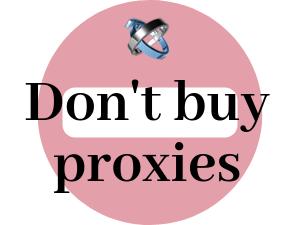 If you are a newbie in the private proxies world, there are chances that you will encounter difficulties in buying proxies. Many consider the virtual private network, VPN and private proxies markets almost identical. Yet, there are some major differences that will cause difficulties in the private proxies buying process even to the most experimented VPN user.
One major difference is the specialization of private proxy providers in comparison to VPN ones. If you look closer, you will see that all VPN providers offer usually one or two services to solve the same problem, ie privacy, and anonymity. On the other hand, private proxies are sold for different purposes at different prices, making it difficult for a beginner in the private proxy world to know what type of proxies to buy. Therefore, we recommend that you should never buy proxies on your own. And that you should seek guidance and recommendations, at least the first time you buy private proxies.
ASSISTANCE IN BUYING PROXIES?
Yes, this is correct! You need assistance in buying proxies. Not in the form of the personalized buying experience. But more in the form of guidance and recommendations as from which provider to buy and what proxies to consider buying.
Therefore, you should never start the process of buying proxies without a little research beforehand. Because otherwise, it will be costly and your projects will suffer. Especially if you are looking to buy private proxies in bulk for a large project.
DON'T BUY PROXIES ON YOUR OWN
There are a few reasons for which to not buy private proxies for your projects. Bellow, there are listed three reasons which you probably never considered useful when looking to buy your private proxies.
1. THE PRIVATE PROXY MARKET IS DIVERSIFIED
As mentioned above, the private proxy market is diversified and different than the VPN market. Whereas in the VPN market all potential buyers are looking to get a tool for anonymity and privacy, in the private proxies world, motives change from one user to another. For example, there are people looking to buy proxies to create a web scraping project. And other people will look to buy proxies to automate social media accounts and develop a marketing strategy. Yet other ones need sneaker proxies to cop limited edition items from sneaker selling websites.
As you can see there are plenty of various reasons for which people are buying proxies. And because of these reasons, the private proxy market evolved and diversified in offering special use proxies, such as cheap shared proxies for scraping or virgin proxies for social media. Therefore, you should never buy proxies for the sake of them, but you have to research what proxies you need and if there are special-use proxies for a project as yours.
2. YOU'LL BUY CHEAP PROXIES
Another reason for which you should not buy private proxies on your own is the pricing factor. Because at first, you will consider that all proxies are identical, they only provide an IP and a PORT, the pricing element will become appealing. And you will look think that the cheapest proxies will work for you.
This is not always the case and in most cases, it is recommended to disregard the price until the right proxies for your project have been found. Therefore, before considering the proxies' prices, think if the provider you come across and the proxies you found are the right ones for you. Only then you can start considering the price element.
3. YOU DON'T KNOW HOW TO EVALUATE THEM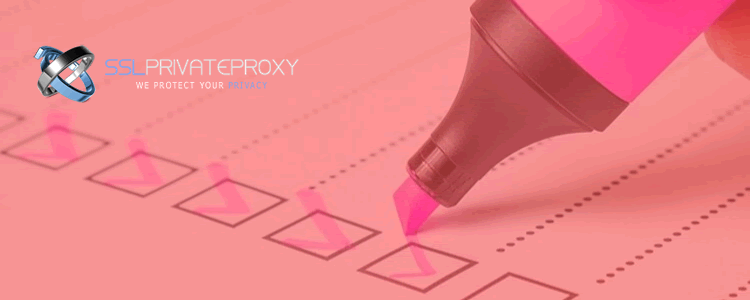 The third reason for which you shouldn't buy proxies unassisted is the lack of knowledge in evaluating them. The true power of private proxies is demonstrated in their use.
However, if you buy the wrong proxies for your project it will be difficult to evaluate them at the beginning. You will start to use them without testing. But using proxies this way can cause damages. For example, if you want to use proxies on social media, you will need virgin proxies. But if you buy shared proxies that are flagged, you put your accounts at risk of a possible block. Thus, always have a testing methodology in place for freshly acquired proxies.
IN CONCLUSION – GET HELP IN BUYING PROXIES
If you are a beginner in buying proxies, do market research and try to understand as much as possible how the private proxies world function. You should look to seek guidance. Two places to seek guidance are specialized forums such as BlackHatWorld or review websites such as BestProxyProviders. The action of buying proxies should be the last one on your list. And once you hit the buy button, you must have the answer to all your proxy related questions.
Why you shouldn't buy proxies on your own
was last modified:
September 16th, 2019
by