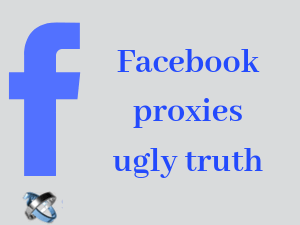 A simple, undeniable fact is that everybody uses Facebook. And if everybody uses Facebook, many marketers will use the social media platform to advertise and market their products on it. Moreover, to scale their marketing reach and returns, some marketers started using Facebook proxies.
HOW ARE FACEBOOK PROXIES USED
A marketer will use Facebook proxies for only one reason. He will use these HTTPS proxies to manage several accounts to reach a larger audience. The management of these accounts is performed through automation tools such as FollowLiker.
Unfortunately, not all marketers use Facebook proxies in an ethical and fair play way. Some of them will use and abuse their accounts until they get banned and their private proxies for Facebook blocked. In the following, four ugly truths about Facebook proxies are presented. Some of them are uglier than others.
1. FACEBOOK PROXIES ARE USED FOR SPAM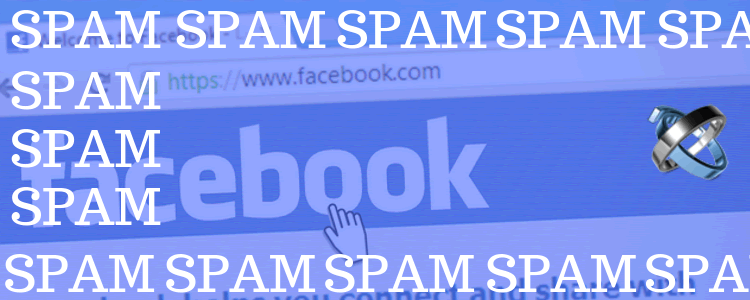 At some point in their life, almost all Internet users have to deal with spam under different forms. Unfortunately, the largest social media platform is no stranger to spam content.
The reason for which some marketers are spamming is simple. This reason is the return. And they are using Facebook proxies to manage several accounts through which they post spammy links towards third party offers and websites. And another reason for using proxies for Facebook is to avoid IP block for their home network.
This sort of spam inferred a terrible reputation to two industry. Both the private proxy and the affiliate marketing industry are suffering due to some reckless marketers.
2. FAKE PERSONAS AND FACEBOOK PROXIES
Often times, Facebook proxies will be used to create a fake persona which will then be used to interact with real Facebook users.
Some marketers are recurring to this sort of content distribution without any remorse. They are usually using pictures of real people scraped from other social media platforms and then they start developing these accounts. The intent of creating fake personas is to develop an audience easier. An audience which will later be spammed with links and third party offers as we mentioned above.
3. PROMOTING FAKE NEWS SINCE 20XX
Everybody heard of the havoc created by fake news during the US electoral campaign of 2016. Every Facebook feed was flooded with fake news titles and fictitious articles.
The so-called journalists behind such news blogs were using Facebook proxies in the same way as the spam distributors above mentioned. They create several accounts through which post into Facebook groups their content or links towards their websites.
The reason is the same, profit. The scheme is rather simpler. First, a click-bait style title and article is created around a topic. Then, Facebook proxies are used to connect to the social media platform and post links towards this articles. Facebook users click and share them and upon landing on the actual article or blog post, the monetization is done through Google Adsense and other CPI networks.
4. POOR CONTENT DISTRIBUTION
While this is the least dangerous use on this list, poor content is the most spread issue. The reason is that most marketers and web developers are more concerned with developing a content distribution network than with actually developing and creating the content.
Facebook proxies have no connection to the poor content. However, by using Facebook proxies, marketers are able to develop large distribution networks. These distribution networks are so large, that marketers start ignoring the real content creation and start posting almost anything to keep the content generation going.
HOW TO USE FACEBOOK PROXIES PROPERLY
Spam content and fake news are not the only way marketers can use Facebook proxies. There are more appropriate ways of using Facebook proxies.
First, anybody can use Facebook proxies to manage several real accounts from the same server. This is the case of many social media managers which need proxies to manage each of their client's accounts separately.
However, marketers can also use Facebook proxies for their own use without spam, fake news and poor content. While the basis and reasons for using proxies for Facebook are the same. The execution of such strategy differentiates great marketers from less savvy ones.
TO WRAP UP
Sometimes, Facebook proxies are used in inappropriate ways. The most common inappropriate ways are promoting spam or fake news, impersonating and creating accounts based on other people or simply creating and distributing poor content. However, not all marketers are using the same techniques when developing a social media marketing campaign through Facebook proxies. There are marketers who use Facebook proxies but have managed to build a successful following without employing less accepted techniques and strategies.
4 ugly truths about Facebook proxies
was last modified:
September 16th, 2019
by