Many webmasters and online entrepreneurs consider using premium and fast proxies only when developing simple campaigns on other platforms. For example, entrepreneurs using social media as a distribution and sales channel will consider the use of premium, fast proxies for their needs.
Or at other times, webmasters performing SEO, or scraping on third party online platforms will think of ways to use SEO proxies or fast proxies. However, there is one more way, entrepreneurs and webmasters alike, should consider using premium and fast proxies for integration in their business. This method involves a deeper understanding of technical knowledge, but it can create businesses with an edge. Or even create a business without competition.
THE NEED FOR FAST PROXIES
The idea behind this article is simple. Create an online platform that returns results from third party platforms by scraping its content or performing queries on them.
Before we start to look at the five examples of businesses, first, you need to understand the need for premium and fast proxies.
The main argument of using fast proxies is not to hide your true identity. Neither to manage multiple accounts as for social media marketing. But, the main reasons is to have the technological capability of performing fast queries and returning the results to your online visitors.
Just think for a second how unhappy you will be if Google would have taken five minutes to return your search results. Therefore, let's see which are the five types of platforms that you can build and where you have to integrate premium, fast proxies.
1. TRAVEL WEBSITES WITH REAL TIME RESULTS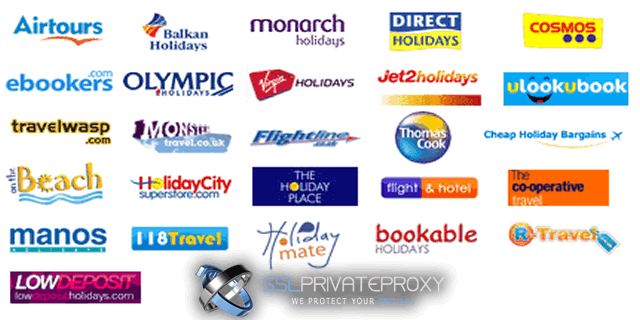 The first type of website or company you can develop is in the travel space. Like most travel websites, chances are that you need to perform queries on other websites.
No matter what the niche of your website is in the travel space, you must use fast proxies to retrieve results.
If you build a business that books air tickets you must use premium and fast proxies to scrape both air tickets websites and airlines websites and find the best deals for your clients.
2. USED CARS LOOKUP WEBSITE

The perfect used car, if there is one, must be suitable to your needs. However, the process of looking for a used car can be a challenge for most of us.
However, if a smart entrepreneur can see the problem that used cars industry is facing can seize the opportunity and build a search platform for used cars.
For such an website to be built, you need both premium, fast proxies and USA proxies, or local proxies, because used cars are usually sold and bought locally, within a radius of a few tens of miles.
3. REAL ESTATE SEARCHING COMPANY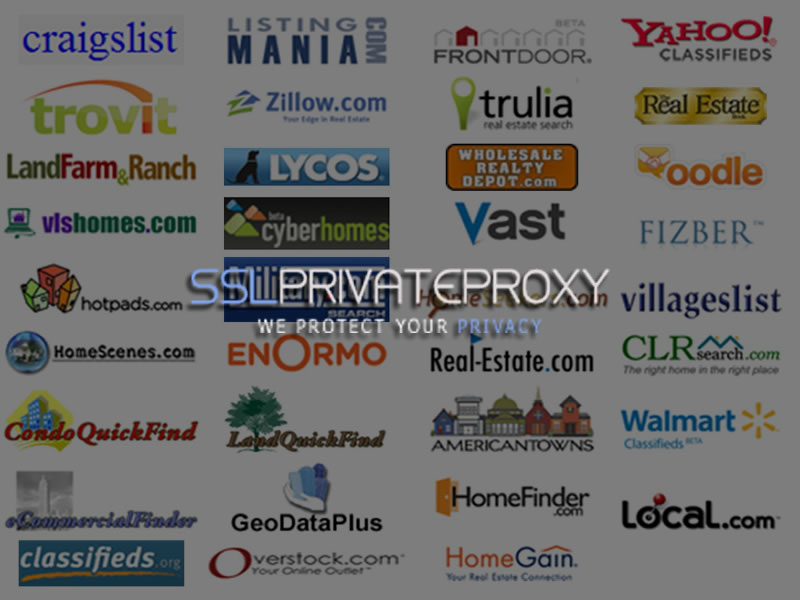 There are plenty of real estate platforms buzzing with ads. One might consider this space a bit crowded. However, those with real estate knowledge know the challenge you are facing when searching for your future home.
This is a process that you must never rush. Buying a house should involve all your thinking in order to avoid mistakes that could end up costing your dearly.
From a business standpoint, a real estate website can be a great opportunity to you. A buyer will usually take weeks, even months, before deciding on the perfect home. And he or she will look for tens of times at online ads and searching for their house.
If you think of building a real estate website that scrapes both real estate websites and online ad boards, then you must buy fast proxies for the dozens of results your visitors will look on your website.
In addition, you will need local proxies in order to access the local pages of online classified ads websites. Moreover, if you plan on scraping Craigslist as well, you can un Craigslist proxies.
4. INSURANCE COMPARISON WEBSITES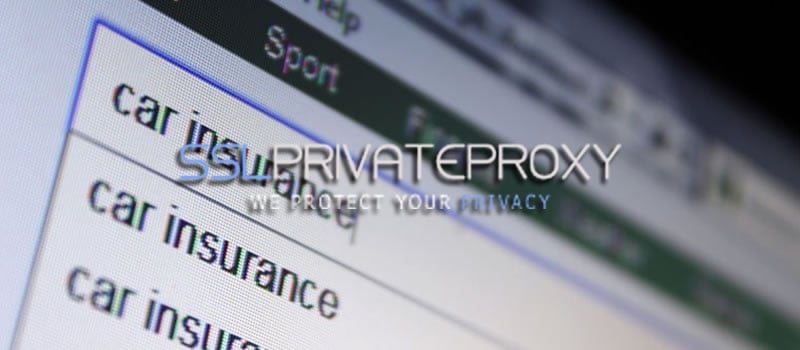 Insurance websites, like most other financial websites, will limit the attempts of queries very fast. Therefore, if you think of building an insurance comparison website, you must consider using bulk packages of premium fast proxies.
From a business perspective, insurance comparison websites can be a great opportunity to you. Mainly because the product sold is a commodity and many buyers will consider the price as the biggest factor in making their decision. Therefore, they will look for impartial results that return the cheapest insurance from the Internet.
So, buy fast proxies and create your insurance comparison website.
5. MOBILE UNLOCKING WEBSITES
There are many mobile unlocking websites. The product they sell is undifferentiated. And all that a visitor wants is to have their device unlocked.
Here is where the opportunity arises. While unlocking devices can be a difficult and laborious task, with the help of fast proxies, you can build a website that returns the best prices for the visitor's phone.
PREMIUM, FAST PROXIES AND API INTEGRATION
All the above examples involve using proxies in their infrastructure. However, one might ask why the need for proxies, when you can use an API? The simple answer lies in the fact that APIs are already used all over the web. But in order to return impartial results, you need to scrape websites that do not offer APIs. Similar to cold calling, your scraping must be performed without the website's knowledge. In this way, your results will not be skewed and your visitors will get the benefit of finding real, unbiased answers.
5 platforms for which you need fast private proxies
was last modified:
April 7th, 2017
by