If you are an online marketer you know how difficult it is to get one step ahead of the competition to increase your rankings and market share. You tried many tools, both marketing ones and other tools adapted to marketing. But everybody in the online marketing world uses the same tools. Therefore, to get one step ahead of the competition, you need to use tools other do not. Premium proxies can be considered such a tool.
WHY PREMIUM PROXIES FOR MARKETING?
Premium proxies are a privacy tool. They hide an IP or spoof the location of its user. Moreover, by hiding the real IP of a user and offering this privacy level, proxies are a powerful tool. For example, someone in control of a list of premium proxies can use them to impersonate several other people.
It does not matter the proxy's technical aspects, as more as what you can do with a premium proxy list. Moreover, a proxy list becomes more important if it contains virgin IPs. These are IPs never used before, thus you are the first user of these proxies with a clean history.
Some people may argue that VPNs are a better tool to use than proxies. But it depends on how you intend to use these tools. Indeed, VPNs are better tools for privacy concerns, as they will hide your IP and encrypt your traffic at the same time. But for marketing, there is no need for an extra layer of encryption. Marketers need to build an IP pool to use for various tasks. A VPN will encrypt traffic but will not change the VPNs server IP. Also, VPNs are more expensive than premium proxies. So the best option for marketers is to opt in for premium proxies. How can you use private proxies for marketing? There are several ways in which premium proxies can be used.
1 – USE PREMIUM PROXIES TO CHECK RANKINGS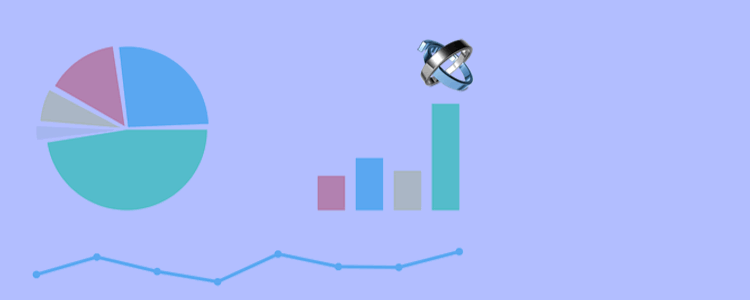 Searching for your website's ranking from a single IP can lead to flawed data. The more you search for a keyword or website from a single IP, the more it will return personalized rankings.
Therefore, to get an objective answer and find the exact ranking of a website, you can use premium proxies. Implement them in your browser and search on Google for keywords for which your website is ranking.
2 – POST BUSINESS REVIEWS
One great advantage of premium proxies is that you can use them on third-party platforms. You can use each IP from your premium proxies list to create accounts and post positive reviews on specialized websites. This will help your business by attracting more customers and increasing conversion rates.
You can use premium proxies to post reviews both in business directories as well as on review websites such as TrustPilot.
3 – GET PREMIUM PROXIES FOR SOCIAL MEDIA
If you have a look on our blog you'll see that premium proxies with virgin IPs can be used for social media marketing. They are a great tool through which you can create a content distribution network for your website and increase your audience and traffic.
Premium proxies can be used on social media manually or by setting them in a social media automation tool.
4 – CREATE BACKLINKS THROUGH PROXIES
Rankings are influenced by backlinks. If, as a marketer, you are responsible for your website's SEO and backlink strategy, then you can use your premium proxies to create backlinks and boost your ranking.
You can use premium proxies to create accounts on forums and platforms and then post links towards your website. Also, you can use your premium proxies to post blog comments with links to your website.
5 – RESEACH THROUGH PROXIES
Similar to the first point, you can use premium proxies not only to check your website's rankings but also to perform research.
For example, you can use both state specific proxies or Internation proxies with European or Canadian proxy IPs to perform local targeted keyword research and check what is the SERP ranking in a particular area. Marketers involved in SEO and keyword research will find premium proxies very useful for such tasks.
6 – NEGATIVE SEO THROUGH PROXIES
We do not encourage using premium proxies for negative SEO. We are posting it here to make marketers aware of this practice. Negative SEO means creating spam backlinks for a competitor with the goal of triggering a Google penalty.
For this technique, some might use premium proxies because they need to hide their IPs and post backlinks from as many locations/IPs as possible. Again, we do not advise performing negative SEO. You should be aware of this practice.
IN CONCLUSION
Premium proxies are a great tool for marketers. It enables them to check rankings, create backlinks and conduct research. A marketer with a premium proxy list can exponentially improve his performance.
6 Ways premium proxies impact your marketing
was last modified:
September 16th, 2019
by