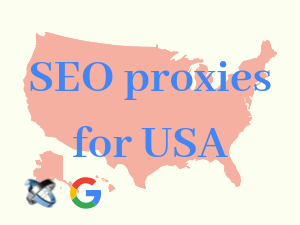 You must buy USA proxies for SEO if you are an online marketer, or a business owner looking for increase his business revenues. While the USA proxies you buy for SEO will not boost your income. The actions performed through them will certainly do so. While nobody knows exactly what factors Google uses for ranking websites in its search engines, there are a few factors that certainly are considered. These factors are backlinks, user interaction and social signals. Apart from user interaction, the other two factors, backlinks and social signals, can be improved if you buy USA proxies for SEO. Bellow, there are seven reasons for which you should consider buying proxies for SEO.
1. BUY USA PROXIES FOR LOCAL MARKETING
Not all businesses, or websites, find local marketing relevant. However, the relevant part of local marketing is the users' IPs. Better said the USA IPs of your SEO proxies.
By buying USA proxies for SEO, blog commenting, forum posting and other SEO tasks will be performed through USA IPs. Thus, search engines will receive the signal that your website is being used in the USA, and it will consider your website as relevant for the USA search queries and it will boost your website rankings.
2. THINK OF USA PROXIES FOR SEO AS AN INVESTMENT
Search engine optimization is an investment. The more time, effort and resources you invest in it, the better the result will be.
Therefore, by buying USA proxies for SEO you make a long term investment that will offer returns once search engines start ranking your website.
3 BUY USA PROXIES FOR SEO AND SOCIAL SHARING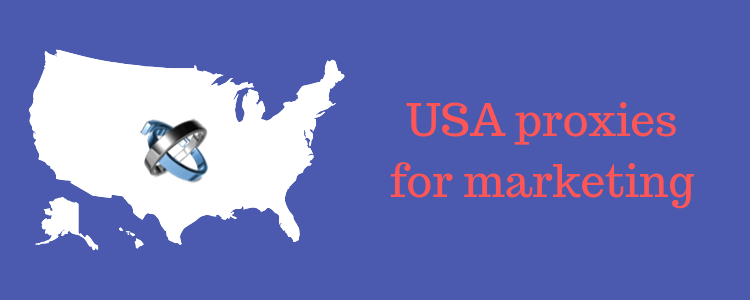 Another great reason to buy USA proxies is social sharing. Through them, not only you will be able to create backlinks, but also signals on social media platform.
For example, you can use your USA proxies to manage social media accounts and posts backlink for your websites. Not only these backlinks are relevant for your social signals, but they can also contribute to your SEO score. Pinterest and Twitter are two social media platforms with public content. Thus, links posted on these platforms will be crawled by search engine spiders.
4 USA PROXIES FOR SEO BUILDS CREDIBILITY
Everything online revolves around creating credibility. From your website design and content to your social media posts. You need your website to become an authority in order to generate revenue.
One way to build credibility and authority is by using USA proxies for SEO. The credibility is built by your proxies' IPs. By posting and sharing from USA IPs your backlinks, comments and forum posts will have more credibility.
5 SEO IS EFFICIENT AND COST EFFECTIVE
This reason to buy USA proxies is related to SEO in general. SEO is one of the most cost effective marketing endeavors you can perform for your website.
Every USA proxy and action you use will help scale your SEO operation. Every comment, blog post and social signal will account for your overall SEO score. And in comparison to PPC or PPI advertising, SEO is cost effective and can create by bootstrapping. Thus, minimizing initial costs.
6 BUY USA PROXIES BECAUSE SEO NEVER ENDS
SEO is a never ending game. You always have to create one more social media post, one more backlink to keep your website rankings high.
And paying for an SEO agency can be costly. Therefore, you can perform some SEO tasks yourself by using USA proxies.
With the help of private proxies, a VPS and SEO tools, you will always have an SEO weapon at your disposal, ready to deploy it anytime you need to maintain your rankings. Moreover, an SEO setup with proxies, VPS and tools can cost bellow $100 a month. Which is several times cheaper than an SEO agency.
7 BUY USA PROXIES TO BOOST TRAFFIC
This is the extra reason that must be placed at the top. All the above reasons are a way to show that proxies can be used for SEO. However, the main argument for which you must use SEO, proxies and any other available tool is to boost traffic.
Search engines can be the traffic sources for most websites. In comparison to advertising or social media, search engine traffic is a targetted one. Visitors will come to your website after searching targeted keywords. Keywords that are relevant for your business and for your visitors' needs. Thus, creating a synergy between your website and your users. A direct match of your services to their problems.
IN CONCLUSION
Every webmaster, marketer or business owner must consider USA proxies for SEO as a viable investment, necessary to their online success. The reasons have been presented above.
7 Reasons to buy USA proxies for SEO
was last modified:
September 16th, 2019
by