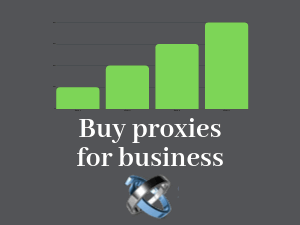 The entrepreneurship craze started a few years ago. But few realize that you can buy proxies and use them to become a successful entrepreneur. While private proxies or any other type of proxies won't actually make you an entrepreneur, using them will help you develop a distribution network to promote your products.
WHAT THE TITLE MEANS – JUST A SUMMER THOUGHT
As a beginner entrepreneur, one of the hardest things is to create a distribution network where to make your products known, to promote and sell them. For physical goods there are various networks or platforms that one can access to promote its products. For example, Kickstarter can be used to promote and get funding for demonstrable products. But for intangible goods, such as information goods, promoting on Kickstarter might be difficult.
Therefore, entrepreneurs must look for other ways and other distribution channels to promote their products. Thus, they can buy proxies and create their own distribution network where they will start promoting their products. So, if you have a product and want to start selling it, buy proxies, develop your network and promote your products.
BUY PROXIES TO DEVELOP A DISTRIBUTION NETWORK
You can buy proxies to develop either a social media network or a classified ads network, through Craigslist proxies. In the following part, we will show which are the platforms on which you can develop a distribution network. The network type and the platform on which is developed is not important. The important thing is to consider what platform your future customers are using. First, you have to identify where your customers are and then develop your network.
BUY PROXIES TO BECOME AN ENTREPRENEUR – NOT AFFILIATE MARKETER
Usually, affiliate marketers are those developing distribution network for their offers. They simply use private proxies to automate social media accounts and then to start promoting affiliate links and offers. However, this method can be used also by entrepreneurs and business owners looking to promote their new product or service.
The major difference between the two groups is that affiliate marketers can change their offers and products, whereas entrepreneurs must stick with promoting their products and services. This is the only disadvantage of entrepreneurs.
But, on the flipside, they [entrepreneurs] can use this same distribution network to create and nurture their brand in front of a large audience. An audience that can grow into a loyal tribe of followers. This advantage compensates for the disadvantages previously mentioned.
PRODUCTS TO CREATE AND SELL VIA YOUR PRIVATE PROXY NETWORK
As mentioned above, there are several types of products and services that entrepreneur can develop and promote after they buy proxies for a distribution network.
In the following, we are going to present only three types of products that profit from a distribution network based on private proxies and automated accounts.
1. BOOKS, EBOOKS, AUDIOBOOK
The first type of product is informational. One can choose to sell its book or ebook on Amazon.com or on any other online bookstore. But, it will be difficult to promote your product and make it stand out in from of other similar products.
What entrepreneurs can do is to buy proxies, automate social media accounts and start promoting their products. The platforms recommended for selling books are Twitter, Medium or Quora. Moreover, the advantage of buying proxies and developing your own network is the social proof dimension that you will create around your products. Very useful and a strong buying trigger in the world of books.
2. TRAINING COURSES
Similar to the first category, training courses are another informational product that one can promote and sell via a network developed on the back of private proxies, or social media proxies.
Training courses differ from the first category because they require more time and resources in the beginning and the selling price is higher. However, the same approach can be used as in the first category.
3. SHOPIFY STORE
While the third category is not actually a product, but more of a store, an entrepreneur can still buy proxies and use them to promote his online store's products.
The advantage of developing a Shopify store is that entrepreneurs can promote several products with different price ranges. Thus, appeal to a large demographic.
TO WRAP UP
If one wants to start a business and increase his chances of success, he must buy proxies, as social media proxies, and develop a distribution network. This network will be used to promote and sell his product. In addition, the entrepreneur can use the same network to create and nurture his brand.
Buy proxies to become an entrepreneur
was last modified:
September 16th, 2019
by