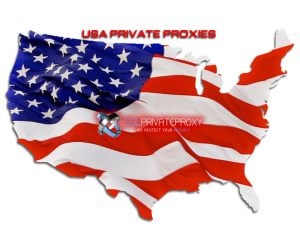 All private proxy providers offer USA based proxies. But most of them do not offer location specific proxies. They just allocate a series of proxies and you might get proxies from Los Angeles mixed with proxies from Cleveland. But for some on-line businesses or marketing operations, you need proxies from certain areas. For some businesses, the location of the proxy is as important as the type of the proxy used.
WHEN TO BUY USA PROXIES
You have to buy USA proxy if your business is dependent on certain locations. Another great use of USA proxies is to connect all your communication tools, such as an email client and social media accounts in order to get closer to your audience and customers.
There are certain online businesses where you have to buy USA proxies in order to stay relevant and reach your potential clients. Whereas other businesses can't even function without USA located proxies. Here are some of the on-line businesses where you have to buy USA proxies and connect through them.
BUY USA PROXY FOR CRAIGSLIST
The most visited classified ads website, Craigslist, can be a great marketing tool for your business. Most Craigslist ads posted on the website are locally targeted. And a big chunk of them are posted for selling physical goods.
You have to buy USA proxies from certain metropolitan areas in order to post on Craigslist and reach potential customers.
For Craigslist posting, even US residents and businesses need to buy USA proxies in order to post in other areas of the US. For example, a boat selling company from Florida has to buy USA proxies from cities located on the west coast in order to advertise to potential clients from California.
If you want to post classified ads, you have to buy Craigslist proxies. These proxies are some of the most location dependent proxies.
SSLPrivateProxy offers more than 30 US locations from where you can buy USA proxies.
BUY USA PROXIES FOR TICKETMASTER
Ticketmaster, and ticketing proxies are some of the most restricted websites on the web. If you are outside USA, chances are you will not be able to connect to Ticketmaster at all.
Furthermore, for Ticketmaster, you might need residential IPs, as to generate a more human looking traffic as possible. If you are running a ticket scalping operation, you can use Ticketmaster proxies from SSLPrivateProxy and connect to Ticketmaster to bid for your tickets.
BUY USA FACEBOOK PROXIES
Facebook is one of the most personal social networks out there. Why would somebody buy and use Facebook proxies? Not to make new friends from another part of the US, but to be able to reach Facebook groups from other parts of the US.
Facebook group posting is one of the best online marketing strategy. Similar to Craigslist ads posting, you will need to buy USA proxies for Facebook if your products are physical or local and you need to market them to local groups.
In addition, to be cost effective, you can run at the same time, on the exact same USA proxies, classified ads on Craigslist and Facebook group posting. Or to advertise your Craigslist posted ads on local Facebook groups.
BUY USA PROXIES FOR SEO AND RESEARCH
You have to buy USA proxies for SEO if you are looking to do local web-scraping or search engine scrapping. Depending on your location, you might get different results. Therefore, before running any SEO automating task, is it better to check the location of your proxies, as they could impact your results.
Another reason to buy USA proxies for SEO is for research. If Google returns different results depending on the location of your query, you might have to buy USA proxies from certain areas before conducting your research.
The research you can run through specific location proxies can be either for queries on targeted keywords or for researching your competition.
WHAT PROXY TYPE TO BUY
The location of your proxy is important only if you need to target local clients or research. Another important factor is the type of your USA proxies. For example for Facebook, you need to get virgin social media proxies. Whereas for SEO, you can look to buy cheap shared proxies from a targeted location.
IN CONCLUSION
You have to buy USA proxies with specific locations if you need to advertise to local clients or to do local SEO or research.
The type of your proxy is relevant if you need to use it for social media or for SEO.
You can buy USA proxies to post classified ads on Craigslist. Here you can use Craigslist proxies. Make sure to ask for specific locations. SSLPrivateProxy can allocate Craigslist proxies from more than 30 different locations.
Other online platforms where you have to buy USA proxies to connect are ticketing websites and Facebook. For Facebook, you need USA proxies to advertise on specific groups from certain areas.
Also, you can use USA proxies for SEO, to get relevant results and also for search engine research, to get relevant, local results.
Buy USA proxies for a local targeted online business
was last modified:
November 6th, 2016
by