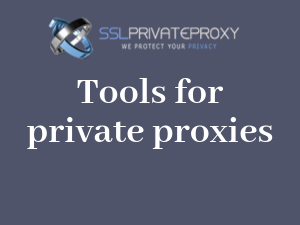 Most private proxies users will use their proxies as part of a larger operation. Often times, this means that private proxies will be implemented and used as a tool. A couple of examples in this direction are Scrpebox and FollowLiker, two automation tools that allow the implementation of private proxies. First, Scrapebox is an SEO automation tools and allows its users to divert its actions through proxies, both private and public ones. Second, FollowLiker is a social media automation tool through which users can automate and manage several social media accounts.
FollowLiker support proxies because most social media platforms do not allow more than three or five accounts to connect through an individual IP. Thus, marketers and social media managers looking to manage more than the allocated number of accounts per IP, can use FollowLiker with private proxies and manage a few accounts to a few tens or hundreds of accounts.
However, if you do not need your private proxies to automate a particular task. But you need them to spoof your location and change your IP often, you can use your proxies through your browser. Moreover, if you need proxies to divert a tool's traffic that does not support proxies, then you can use any of the following tools. First, let's see what browser can be used with proxies and what tools allow you to change your IP.
BEST BROWSER TO USE WITH PRIVATE PROXIES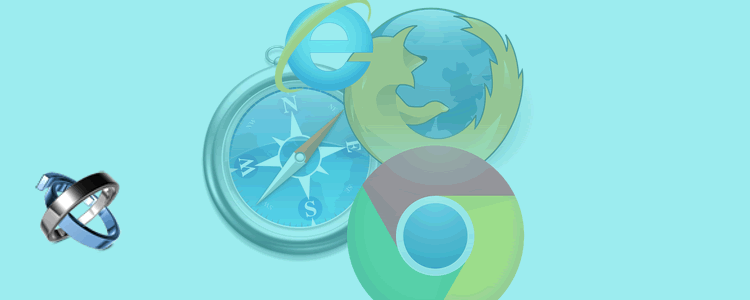 While now you can choose between a few web browser, one stands out when it comes to privacy and private proxies implementation. This is Mozilla Firefox, one of the most popular browsers available today.
Its privacy settings are so versatile, that Firefox is used as the default browser for Kali Linux, a Linux distro used for hacking.
The great feature that Mozilla Firefox has, compared to other browsers, is the proxy setting. You can divert only your browser's traffic through private proxies and let your system use your real IP.
A HELPFUL PLUGIN
A great plugin to use with Firefox, or better said to manage your private proxies when using them in Firefox is Foxy Proxy. This simple, yet powerful plugin, allows you to manage your proxies with a single click. And switch between your proxies as you find fit.
PRIVATE PROXIES IN GOOGLE CHROME
The proxy setup of Mozilla Firefox is so simple and useful, yet you will not find it in Google Chrome or Internet Explorer. And if you need to use your proxies through Google Chrome, you will need to change the proxy settings at a system level. Which can become stressful when trying to switch fast between multiple private proxies IP.
Therefore, the best choice when using private proxies at a browser level is Mozilla Firefox and Foxy Proxy. Moreover, if you need to use your proxies at a system level, and divert several desktop applications through private proxies' IP, you can use any of the following tools.
PROXYCHAINS
Proxychains is a great command line tool for Linux environments. Regardless if you are using Kali Linux or Ubuntu, you can install and implement proxychains. Proxychains are used by penetration testers and those who need to mask their IPs.
The main benefit of proxychains is the capability to divert the traffic on only a few applications through the proxies' IPs. And let your system continue to use your real IP.
Proxychains can't be used for Windows, but and an alternative, similar tool for Windows machines was found.
PROXYCAP & PROXYFIER
Similar to proxychains, Proxycap enables its user to redirect the whole system's network connection, or just a few selected apps through proxy servers. And another tool available online today, that can be used to divert a system's traffic through private proxies is Proxyfier.
These two tools are similar, both in their setup and user interface. And while they are mentioned here together, they are two different tools. Thus, if you decide to use such a tool, you must pick one, either Proxycap or Proxyfier. There is no need to use them both.
TO WRAP UP
More often than not, you will probably buy private proxies to implement them into a tool and redirect its connection through the proxy server. But sometimes, you will need to divert either your browser's traffic or an application's connection which doesn't support proxy settings. In such instances, you can choose either a proxy friendly browser, such as Mozilla Firefox, or a tool that allows proxy setup. Such a tool is Proxychains for Linux distros. And for Windows machines, one can use either Proxyfier or Proxycap. Two almost identical tools that redirect a system or application's connection through proxy servers.
Use your private proxies with these tools
was last modified:
September 16th, 2019
by