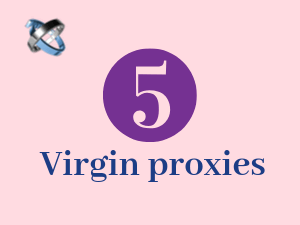 We continue our inquiries and explanations for when TO and when NOT TO use certain kind of proxies. Now, we are going to talk about virgin proxies and when not to use them. Because, there are some operations that require private proxies to work, but they don't need premium, virgin proxies never used before. They only require several cheap shared proxies through which their application to connect to the Internet. Five of these operations are described bellow. Therefore, if you need proxies to include any of the bellow processes in your application than ignore virgin proxies. Instead, you should look for cheaply shared proxies.
1. WEB SCRAPING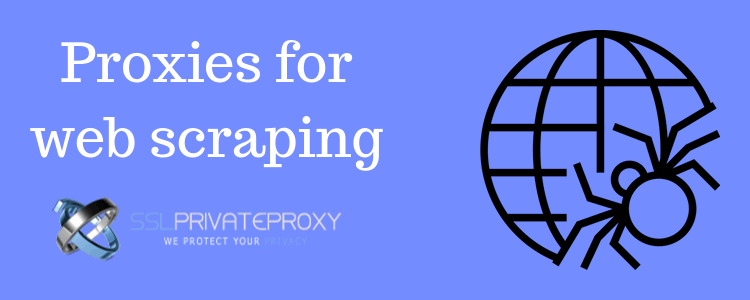 If your project involves web scraping, search engine scraping or simply scraping a certain number of websites, then you do not need virgin proxies. You'll be better off using cheap shared proxies.
Web scraping involves parsing the HTML of websites and retrieve the relevant data necessary to you. This operation can be performed within minutes and in most cases, it doesn't require an account to log in. Therefore, the most appropriate type of proxies for such an operation are not virgin proxies but share proxies.
2. SEO
Similar to web scraping, SEO involves posting relevant information about one's domain to several online platforms. For an SEO operation to succeed, one needs a large pool of proxies to post each piece of content or backlink from a different IP.
Using several virgin proxies will not suffice. And economically, the best option is to choose cheap proxies and buy as many proxy IPs as their budget allows them.
Moreover, for SEO, a marketer can mix its pool of shared
private proxies with public proxies, thus enlarging his IP pool even further.
3. CREATING ACCOUNTS FOR LESSER KNOWN WEBSITES
More often than not, when somebody needs to connect or create accounts for an online platform, virgin proxies are needed. They [virgin proxies] are needed to keep the accounts safe from banning and risk-free connection. Virgin proxies are used to make sure the IP from which the account is created and connected is not flagged.
However, this is the case only for the most popular online platforms, such as social media platforms. But, for lesser known websites, or forums, one can use shared proxies because there is a high chance that no prior user of these proxies' IPs used them to connect tho that particular domain.
4. VOTING ON AN WEBSITE
There are several online platforms that allow voting the content posted on their websites. Two such platforms are Quora and Reddit, which allow any reader to vote on a certain question or answer.
Marketers use these type of platforms to post backlinks towards their website. And to generate traffic from such platforms, they can use shared proxies to vote their content and reach a higher ranking on the website. This higher ranking brings more exposure, which in turn brings more traffic to the marketer's website.
5. POSTING REVIEW
Similar to the SEO operation of posting comments and voting on a website, webmasters and marketers can use shared proxies instead of virgin proxies to post reviews of their business on a certain online platform where third party reviews are allowed.
WHEN TO BUY VIRGIN PROXIES
Above, there are five operations for which webmasters do not need virgin proxies. For the above operations, they can use cheap shared proxies or simple private proxies. The main argument in choosing proxies for the above operations should be the price of proxy packages. So, don't consider the quality of a proxy if you need to scrape the web. Only consider the price of that proxy and its connectivity.
You should consider buying virgin proxies only for the most popular online platforms, where you need to connect accounts as well.
Virgin proxies need to be used only to protect the accounts connecting through them. Therefore, if you need the proxies for an operation that doesn't require connected accounts than you can simply buy cheap shared proxies.
THE VIRGIN PROXY FORMULA
In a previous article, we talked about the virgin proxy formula. More exactly, when to use virgin proxies for your online operations. Or how to gauge when virgin proxies are needed.
The simple formula for virgin proxies is the following:
FEWER WEBSITES + ACCOUNTS CONNECTED = VIRGIN PROXIES
And the reverse
SEVERAL WEBSITES [WITHOUT CONNECTED ACCOUNTS] = SHARED PROXIES
Therefore, if your operation involves connecting accounts to one website, then you should buy virgin proxies.
But if your operation requires reaching several websites for each IP and no account is connected, then you can use private proxies or cheap shared proxies.
Don't buy virgin proxies for these 5 operations
was last modified:
September 16th, 2019
by