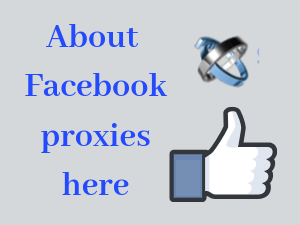 When in comes to marketing, the Internet is flooded with articles about marketing principles, tricks, tips, advice and best practices. Marketing and Facebook proxies are the same, you will find plenty of advice in articles, forum and blog posts. However, a lot of information about a particular subject can lead to confusion because you will not be able to distinguish between facts and the noise. The niche regarding Facebook proxies for marketing is not strange to this phenomenon. Therefore, we have created this article to shed some light on Facebook proxies and their use.
WHY FACEBOOK PROXIES ARE INTERESTING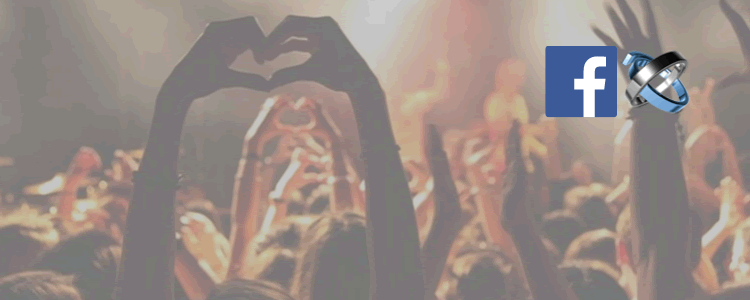 First, you should understand that Facebook proxies are a powerful tool in a marketer's arsenal. They are virgin proxies, meaning they have never been used for Facebook before. Thus, you do not run the risk of triggering phone verifications or accounts bans due to them.
Therefore, once you managed to connect to the social media platform, set your accounts' behavior to emulate the behavior of a real person. And by connecting to Facebook proxies you make sure the risks incurred by your accounts are minimal.
READ ONLY THIS ARTICLE
The danger with reading from unchecked sources can damage both your budget, your Facebook proxies and ultimately your accounts. Thus, next time be careful when reading someone's bragging forum journey post and trying to emulate their action.
Many marketers copy methods and techniques from others. Only to find themselves losing precious time and money. Thus, if you plan on using Facebook proxies, do not try to follow someone's method. Either develop your own marketing and traffic generator method or experiment with these proxies for a while and then start marketing your websites and offers. Otherwise, you risk loosing your budget and flagging your Facebook proxies and accounts.
USE FACEBOOK PROXIES TO SCALE YOUR EXISTING MARKETING
Following someone else's method can be risky, but there is a way in which you can start using Facebook proxies immediately. If you are already marketing on Facebook and on other social media platforms, you can start using Facebook proxies today.
Basically, you will leverage Facebook proxies and scale your already existing operation. And these proxies will be used to build a distribution network for your marketing. Increasing your audience considerably. And together with your audience, it grows also the traffic towards your websites. Ultimately, leading to higher profits.
Furthermore, once you start using Facebook proxies and manage multiple accounts to scale your operation, one issue will arise. The issue of not having enough time to manage all your accounts. However, there is a solution, to automate them.
AUTOMATE THE ACCOUNTS USING FACEBOOK PROXIES
With the help of Facebook proxies, one can easily automate and grow their Facebook content distribution network up to several tens of social media accounts in a matter of days. But, managing so many accounts manually is a challenging task.
The next logical step is to automate the accounts using Facebook proxies by using a social media automation tool. There are plenty of online tools you can use to automate accounts. Some of these tools will help you create posts while others will help you grow your audience.
But, you can also use a social media automation tool such as FollowLiker. This tool allows you to automate several accounts. Such tools allow you to implement each account separately and to allocate a proxy for each account.
The only thing left for you after automating your marketing is to create your content and distribute it through your setup of automated accounts.
ALWAYS USE VIRGIN FACEBOOK PROXIES
In your quest to develop and scale your social media operation, you'll be tempted to cut costs and start using cheaper proxies. But, regardless where you buy your proxies, you must always use virgin proxies for Facebook.
Some providers will tempt you will selling general-purpose proxies or private proxies, but they [proxies] increase the risk factors for your accounts. Using other proxies, without knowing their history, can trigger both phone verifications and account bans.
If you plan on scaling your social media operation and developing a content distribution network for your websites, we recommend you contact the proxy vendor before purchasing your proxies. Ask the provider two important questions. First, ask if their Facebook proxies are virgin ones. Second, ask them if you can change your proxies if they get blocked.
With this in mind, we must mention that our Facebook proxies are virgin proxies and we always make sure to allocate working Facebook proxies.
TO WRAP UP
There are plenty of online resources regarding marketing and Facebook proxies use. However, you must always pay attention to the sources of your information.
Moreover, if you want to use Facebook proxies, do not try to emulate someone's journey. Instead, you should create your own rules and use Facebook proxies to scale your already existing operation.
In addition, always make sure the Facebook proxies you buy are virgin proxies and do not pose any risks for your accounts and social media operation.
The only article about Facebook proxies you should read
was last modified:
September 16th, 2019
by