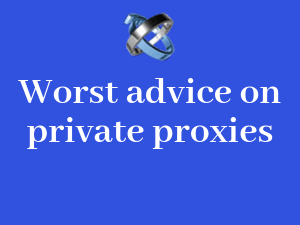 The Internet is full of free and useless advice. If somebody looking to buy something, in our case private proxies, will find several websites and forums populated with advice and opinions. Needless to say, some of these opinions are irrelevant and useless. This kind of advice should not be followed. Unfortunately, people new to buying private proxies will consider any advice logical and relevant. But this is not the case. Actually, the opposite stands true, people who want to buy private proxies should stay away from advice. Instead, they should do their homework and research as much as they can themselves and ignore the most advice given for free by others. In this article, we are going to discuss the reasons to buy private proxies followed by three tips to consider when buying proxies and finally, the worst advice ever heard regarding private proxies.
THE REASON TO BUY PRIVATE PROXIES
Somebody interested in buying private proxies should perform his own research. There are several steps required in performing such research. First, the necessity of private proxies should be considered. Why and how these proxies are going to be used. This is the most important question somebody must answer before buying private proxies.
Some of the most common uses of private proxies are either for personal or business ventures and projects. Some people buy private proxies to mask their IP and spoof their location. While some businesses buy private proxies to implement them in their projects.
Also, another factor to consider is if these proxies are going to be used either manually through an Internet browser or implemented into an automation tool. This topic of usage is important because some private proxies are sold with only IP authentication. While other proxies are sold with ID and password authentication. Therefore, anybody interested in buying private proxies should contact their proxy provider to make sure that their proxies connect through their required login method.
Following to identifying the reasons to buy private proxies, anybody should consider the next three tips in better identifying and buying the right proxies for their project.
3 TIPS TO FOLLOW WHEN BUYING PRIVATE PROXIES
1. BUY DEDICATED AND SPECIAL USE PROXIES
We recommend always checking if there is any proxy provider offering special use proxies for a web platform. For example, for sneaker buying websites, users should always look for sneaker proxies. While for Instagram, always look for Instagram proxies. And the rule of thumb is to look for dedicated, special use private proxies only when accounts will login through the private proxy.
2. BUY VIRGIN PROXIES
For other projects, where accounts login is required and dedicated, special use proxies have not been identified, virgin proxies are suited for purchase. These are HTTPS proxies never used before and their history is clean. Thus, the user buying virgin proxies will be the first one using these proxies.
3. MUST KEEP RECORDS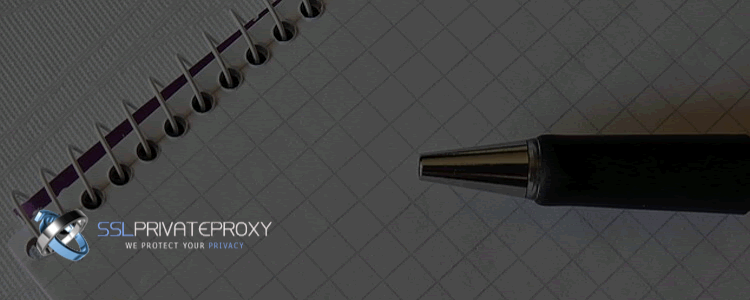 One mistake committed consistently by buyers of private proxies is the lack of records over how they are using their proxies. They end up mixing login and proxy connections and the results can be disastrous. Therefore, upon buying proxies, users must always keep track over how they used the proxies, where they connected and which accounts used which particular proxy. This is crucial especially for users looking to scale their operations.
WORST ADVICE TO FOLLOW WHEN BUYING PRIVATE PROXIES
We reach the end of the article. After presenting an approach for what to consider when buying private proxies, the worst advice when buying proxies should always be avoided. Not only this advice needs to be avoided but it should never be considered when buying any digital product.
The worst advice given on a consistent basis is to buy cheap proxies because all proxies are the same. We urge users to ignore it because following this advice could cause a lot of havoc.
Indeed, all proxies look the same. They all have the IP:PORT format and a certain way to connect to it. However, not all proxies are equal when it comes to their technical features or usage.
While a public proxy is similar to a private one, the public proxy will not be able to connect a user to their desired platform. Moreover, most public proxies are flagged on most platforms. In addition, a public proxy is used by several users and its connection is slower.
TO WRAP UP
A user should never consider buying private proxies based solely on price. We recommend avoiding this so-called advice because not all proxies are created the same. And while they look the same, their technical and useful features will differentiate private proxies to shared proxies or public proxies.
The worst advice to follow when buying private proxies
was last modified:
September 16th, 2019
by