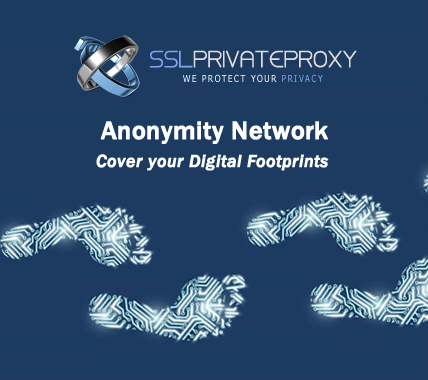 A century ago the only way to do business was either face to face or through mail. A lost has changed since then. The advent of telephone created the telesales field. While the invention of radio or TV lead to teleshopping. And in the Internet age, online sales broaden the scope of distribution channels.
WHERE DOES PRIVATE PROXY AND ANONYMITY FIT INTO THE PICTURE
A smart CEO will understand that business anonymity is crucial to his company survival. Private proxies and anonymity not only protect your business from potential hacking threats as happened with MtGox or Sony Pictures, but anonymity can also bring strategic advantages that will make your business stronger.
Today, even for physical products, consumers are first browsing a product's review online before deciding to buy it. For a business, a potential consumer interactions with its product's online reviews or resources is becoming more crucial than ever.
The online marketing or product experience becomes crucial for virtual products. Any miss-allocation of resources, bad reviews, wrong marketing campaign or simply an Internet block can lead to losses.
Regardless of your product's form or shape, your business will market, acquire and convert online visitors into potential buyers. The following two advantages of anonymity are real life examples of reasons why successful companies are working to become anonymous online entities.
BYPASS COUNTRY SPECIFIC FIREWALLS – SOCIAL MEDIA PROXY WAY
For online marketplace vendors or social media marketers, private proxies are a handy tool to bypass firewalls or Internet blocks.
China is one of the countries blocking most of the major social media platforms. Alibaba, Amazon or Ebay vendors located in China can not market their products to Western consumers.
Intelligent CEOs or vendors located in China understand that they need to display their products in front of Western consumers. Social media proxies are the only tool they have at their disposal to market products.
Their use of private proxy servers is not devious, they use it as a business tool that will enhance their marketing campaign results.
At the same time, Western companies use of social media proxy is similar, but this time to appeal to Chinese consumers. If your company is selling virtual products and is heavily relying on social media marketing, ignoring 109 million middle class consumers can be the difference between profit and loss.
CIRCUMVENT LOCAL REGULATIONS – PRIVATE PROXY NEAR HOME
You are not a Chinese vendor, therefore you don't need social media proxies. But if you are a smart CEO or business manager, you should carefully consider where to locate you business.
Some online businesses, with virtual products and international reach can have their business model altered if they locate their business in a heavily regulated country or state.
Online gambling, dating, adult, media or financial websites can suffer if their business in located in certain US states. Accessing these type of websites is perfectly legal for users from most countries. At the same time, running such a business is perfectly legal. But if the business is based in a heavily regulated state, its business model can suffer.
Business managers understand that online access has no borders. For an online business to thrive in this borderless environment needs to consider every advantage.
Offshore locations can offer anonymity, favorable tax treatments and even protection from abusive law enforcement. Businesses located in offshore or remote locations need to project a local image in order to appeal to consumer. These businesses can achieve this through private proxy servers. By being offshore, but offering a local online experience these businesses transcend physical form. They become 100% virtual. Boundless and unrestricted by local or regional obstacles.
TO SUM UP – BUSINESS OWNERS AND CEOs – KNOW YOUR ANONYMITY
For your online business to thrive today you have to interact with your customers online. It does not matter the form or substance of you product. Your business can sell a physical, virtual product or service. Prospects and potential customers will do an online research or interact online with your product.
It is important to reach as many potential customers as possible. Physical, political or natural limitations don't need to be an obstacle for your business to reach customers.
If you are a marketplace vendor located in China or a Western marketer, in your way trying to reach Chinese consumers, there will be certain obstacles.
We are not promoting political change. But from a business perspective, your goal is to expand and reach more customers. Private proxy servers and anonymity tools are a great way of achieving your business goals.
Worldwide online businesses, might encounter barriers in unfolding their business model if they are located in strongly bureaucratic jurisdictions. CEOs and business owners can turn their business on a thriving path only by choosing the most favorable business jurisdiction.
Why private proxies and anonymity should be a strategic move for the smart CEO
was last modified:
August 14th, 2016
by