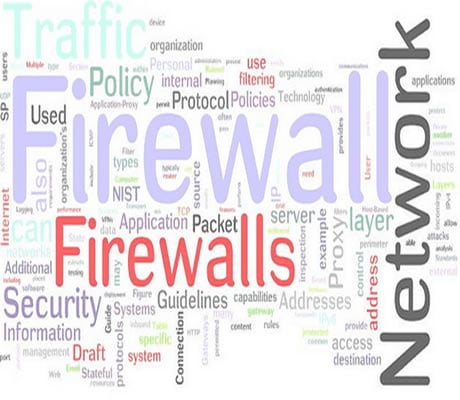 Following our last post about the Internet ban in Turkey over the failed coup, in this article we are going to show that the Internet is not everywhere free. Moreover, in reaching new target audiences or customers, your company needs to use premium private proxies or VPN.
Before we begin, we have to clarify that this is not an article about fighting censorship in China. We can not control policy, nor censorship. This is an article based on commercial purposes. Thus, it is addressed to any business or company looking to expand their on-line presence.
THE OVERWHELMING NUMBERS BEHIND CHINA'S GREAT FIREWALL
As of 2016, there are more than 3000 western websites blocked in China. Most of them are Internet giants such as Facebook, Google or blogging platform BlogSpot.
The ICIJ (International Consortium of Investigative Journalists) website and any news related to Panama Papers have been banned as well. Starting with April 2016 two major publications, The Economist and Time Magazine, have been blocked as well.
Bloomberg reported on July 18th 2016 that one of the most followed blogs on WeChat, a messaging app, was blocked and most of its content was erase.
These bans are mainly on social media and news agencies. Most of the Internet bans are enforced for political reasons. However, this article does not have a political backdrop. It is written for commercial purposes only.
WHY REACHING CHINA? – THE UNTAPPED OPPORTUNITY
It is important for your company to reach China and its 109 million strong middle class population. This is the main reason why your company needs to reach the Chinese Internet. Period.
Other international industries as commodities, manufacturing, luxury products or tech gadgets have reached China decades ago. Some of them where molded by Chinese demand over the years.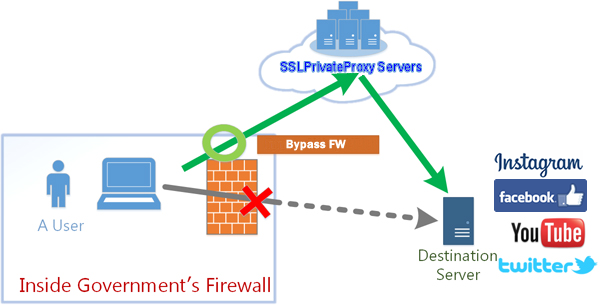 The Internet, even in 2016, is a paradox. At the time when other industries where breaking borders and globalizing, the Internet was growing segregated. For this reasons, even today China presents untapped opportunities for western Internet companies. Opportunities for confident business owners to take the leap and expand into the largest market in the world.
WHAT TYPE OF COMPANY SHOULD THINK OF CHINA
The same way as the Chinese communist party liberalized trade and opened to free markets decades ago, we do not think a political measure should interfere with commerce. No matter if is on-line of off-line commerce. We strongly believe in free trade.
Your company needs exposure to China. If you are a media outlet, creating on-line content, you have to reach new audiences. And if your company is involved in ecommerce, you have to look for new customers in every corner of the world.
China and its numerous population needs to be on your strategic agenda. You have to include the Chinese consumers in your buying persona portfolio. Your business needs to tap into the most populous country in the world.
SUITABLE BUSINESSES TO REACH CHINA
We strongly advocate not to use private proxies for any black hat activity. Use private proxies or VPN for commercial purposes only. You should focus on your marketing efforts to reach the largest middle class in the world.
For some businesses reaching China can be very difficult and resource exhausting. Companies with physical products will find it difficult to expand into a far away market. In addition, price points might diverge and the product could be perceive expensive by locals.
For companies with informational products, SaaS or on-line services, reaching China can be a gold mine. The barriers to entry are low and the cost of expanding could be minimal.
As Jack Ma, the Alibaba.com founder, said: 'the cost for an off-line business to reach 20.000 new customers involves new facilities and logistics costing $ millions, but an on-line business it needs just two more servers'.
If your company is selling a virtual product. Even an on-line product. We strongly recommend that you start thinking about ways of reaching Chinese consumers.
FOOD FOR THOUGHT – IN CONCLUSION
As of 2016, China and other countries in the developing world are still blocking more than 3000 websites. At the time that most industries developed border free, the Internet continues to grow segregated by political barriers.
China's middle class includes more than 109 million people. Its fast expanding and spending habits can turn into a giant opportunity for you company.
If your company or agency is selling a virtual or Internet based product, you should consider expanding into China. For commercial success in China it is important to understand that Internet blocks never occurred on entities looking to do business there. The Internet ban was imposed mainly on news and political organizations.
As mentioned previously, the scope of this article was to show commercial entities how to reach an untapped opportunity represented by the Chinese market.
Why private proxies can help your business reach more customers
was last modified:
August 14th, 2016
by