Why use a proxy?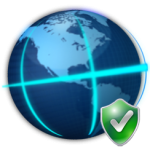 Some people want to surf anonymously, while others want to be able to create many accounts on the same website, both of which can be done with proxies.
To surf anonymously, you'll need to use a browser which is very, very easy to set up. This way, any website you visit within the browser is protected by your private proxy IP address.
To create accounts on many websites, without getting your real IP address banned from posting, you'll want to use a private or shared proxy. Most of the proxies you buy come this way for ease of use.
Want more reasons to use proxies?
Some people don't like the fact that their Internet Service Provider and the search engines are tracking what they do on the Internet. With a high anonymous proxy, they can get around these tracking mechanisms.
Marketing professionals need to monitor how their competition is marketing, but they need to do this without their competition knowing. With an anonymous proxy, their competitor will never know they are monitoring them. Marketing professionals also like to self-promote their company but would prefer it be anonymous, with a high anonymous proxy they can do that.
When traveling outside of the US users will not have access to the US television programs that they are use to watching. The networks block users based on their IP location. By using an high anonymous proxy that is located in the US, they can watch their favorite television programs.
These are the many reasons people are buying high anonymous private proxies, which I highly recommend.
Why use a private proxy?
was last modified:
July 17th, 2016
by