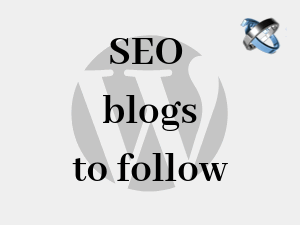 If you plan to research how to use SEO proxies, we can only say good luck in finding the necessary resources. Unfortunately, apart from our blog section, a couple other websites, a forum and a YouTube channel, you will not find any relevant information on how to use SEO proxies to increase the rankings of your project. However, there are plenty of SEO resources online. And with little effort and imagination, these blogs and forums' knowledge can be used to your advantage.
SEO PROXIES USE
SEO proxies are mainly used through automation tools. But they can also be used manually. The main objective in using SEO proxies is to post multiple blogs comments and forum posts, independent from each other. And each post or comment containing links towards your project's website. For such a task you need SEO proxies to mask the IP from where each post and comment have been performed.
While these tasks of posting content with links can be performed manually, you can also employ tools to automate certain tasks. One such tool is Scrapebox. However, we do not recommend using Scrapebox for comments and posts posting. We recommend using Scrapebox for scraping and research in creating a private database where, by using SEO proxies, blog posts and forum comments will be posted manually.
BLOGS ABOUT SEO PROXIES?
First, you must know that there is no dedicated blog for SEO proxies. However, you can find a few blog posts and articles about Scrapebox. And while these blogs are not written for SEO proxies, they clearly demonstrate how to use Scrapebox and proxies.
Instead of looking for blogs and tutorials about SEO proxies, we recommend you start practicing and experimenting with SEO proxies and various tools. These experiments will help you better understand how to use SEO proxies in your projects. And, if by mistake, you flag your proxies' IPs, you can ask for an IP refresh, we are going to issue another IPs for your SEO proxies.
While you do not need a lot of information about SEO proxies you still need relevant resources to stay up to date with latest SEO developments. Therefore, we have created a top 5 list of resources you can visit periodically to become better at SEO.
TOP 5 BLOGS TO FOLLOW
1. MOZ blog
This is an SEO industry leader in information and research. While you will not find anything related to SEO proxies or automating SEO tasks, there are plenty of resources and ideas for SEO.
These resources can be used for inspiration. And with little knowledge and imagination, you can adapt their findings and research to apply them to your campaigns developed through SEO proxies, Scrapebox or other automation tools.
2. GOTCH SEO
This is a great resource for anybody looking to expand their knowledge of building backlinks. While this blog is focused on SEO professionals and SEO agencies, its information is relevant for users of SEO proxies and automation tools as well.
Similar to MOZ blog, Gotch SEO acts as an inspiration for anybody looking to expand their knowledge on backlink building strategy.
3. BLACKHATWORLD
A great resource for anybody looking to understand and use both blackhat and whitehat SEO techniques.
BlackHatWorld is a great resource and anybody interested in SEO should visit this forum periodically. Moreover, this is one of the few online places where users will find a decent amount of forum posts and information regarding SEO proxies use and SEO automation tools.
4. AHREF blog
Similar to Gotch SEO, Ahref blog is focusing on the backlink building part of the SEO process.
Ahref sells an SEO tool, but the blog is used to publish research and experiments. Thus, we recommend you check this resource periodically and try to look for ways to implement their findings in your backlink building strategy that uses automation tools and SEO proxies.
5. QUICKSPROUT
Quicksprout, created by Neil Patel, focuses on methods for generating traffic for websites. This website's blog and university sections offer various pieces of information on how to promote a website and generate traffic. Moreover, in one of their University posts, they are using Scrapebox to build backlinks the whitehat way. We recommend checking this resource before starting to use Scrapebox and SEO proxies for SEO automation.
TO WRAP UP
Online, there are not enough resources regarding SEO proxies use. However, as an SEO expert, you do not need such resources. However, you can research and inform yourself by accessing other SEO blogs and forums. And then try to adapt their findings and research to your SEO efforts.
5 blogs to follow by SEO proxies users
was last modified:
September 16th, 2019
by