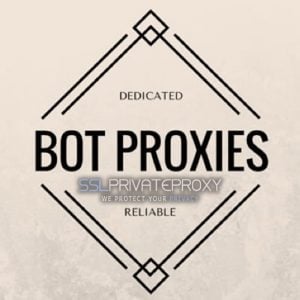 The fashion business is a very lucrative one. And selling limited edition fashion items can be one of the most profitable businesses that can be started with minimal capital expenditure. In addition, by using special private proxies, as supreme proxies, for acquiring rare inventory, you can turn a regular online fashion seller into a powerhouse ecommerce business.
In this article, we are going to show how and why you have to buy supreme proxies to acquire rare inventory and how to build your online business.
WHY YOU NEED SUPREME PROXIES
Supreme New York, as any other fashion store of limited items will limit the amount of items purchased from any given IP. Also, Supreme New York, as Nike store or Adidas store will schedule their limited releases at a set time. Thus, limiting the chances of acquiring your desired fashion items.
To increase your odds and acquiring items and to have to opportunity to build an inventory, you have to buy supreme proxies. These are proxies allocated for Supreme New York. With each proxy, you are given an IP. Therefore, the more IP you have the higher the chances of getting limited edition items from Supreme.
Buying proxies for supreme will not be enough, to develop an inventory, you will need to implement your supreme proxies into a supreme bot.
WHAT BOTS CAN YOU USE FOR SHOPPING ON SUPREME
Supreme bots are dedicated software tools used to cope on the Supreme website. These bots will perform the same actions as a regular user. However, their power lies in their ability to perform multiple purchases at the same time.
They can perform these multiple purchases with the help of supreme proxies. Because on the Supreme website, queries coming from a bot with multiple supreme proxies will be considered as multiple queries coming from different users. Thus, you will manage to purchase more limited edition items and build an inventory for your business.
BUILD A FASHION BUSINESS WITH SHOPIFY
Once you have built your inventory thanks to supreme proxies, it is time to create a small business through which you will sell it. The best way to achieve this is by setting an shopify ecommerce website. Setting an website through shopify is considerably easy. In addition, there are several online resources that can help your build an ecommerce website.
However, building an website will not be enough. You will need to promote your website and merchandise in order to turn a profit. There are several ways through which you can develop and market your business and inventory.
HOW TO PROMOTE YOUR BUSINESS
After you acquired your inventory with the help of supreme proxies and develop a website with the help of shopify, it is time to return to private proxies. But this time, to use these proxies for promoting and marketing. You can use virgin private proxies for social media, such as Instagram proxies or Pinterest proxies. It all depends on which platforms you decided to promote your business.
How you can develop your business? There are two main ways. The first method is to develop your shopify ecommerce website as a general store with Supreme items. The advantage of this method is that you will have all your inventory in one place, costs will be lower, as you will have only one domain to host. But the disadvantage is the fact that your business will come across as promoting fake items.
The other way to develop and promote your business is through several niche websites or niche blogs. The main advantage of this method is that you will develop influencer personas, so all your promotions will appear more authentic than in the general store case mentioned above. However, the disadvantage of this method is the horizontal spread of your promotions through the use and hosting of several domains. Another negative aspect to consider is the higher costs of maintaining this network of blogs or niche websites.
In addition, you could use social media proxies to promote you online store or blog. Furthermore, with the help of social media proxies, you can scale your marketing campaign's reach, thus increasing your sales.
However, it is worth mentioning, there is no correct way of developing an online outlet with Supreme items. Furthermore, some marketers will even consider disregarding the development of a store and will try to sell only on other platforms, such as social media or ebay.
IN CONCLUSION
Using supreme proxies to cop for limited edition fashion items can be a profitable business. You can simply buy a supreme bot (AIO bot), supreme proxies and start shopping and building inventory. However, once your inventory reaches a certain number, you can start developing an website where you will manage to promote and market your merchandise, in order to generate a profit.
Buy supreme proxies from SSLPrivateProxy and start shopping for limited edition items today.
Buy Supreme Private Proxies for AIO Bot to start an Online Business
was last modified:
January 26th, 2017
by