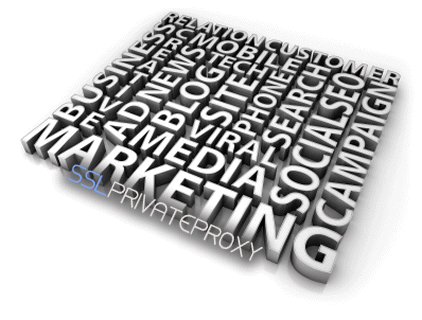 When it comes to marketing a business online, most entrepreneurs and marketers think of SEO as the only available tool. However, elite private proxy and social media tools are the only viable alternative for SEO. At least at the inception of a business or project.
It is worth mentioning that you should continue to use SEO and tools for achieving a greater ranking. Tools such as ScrapeBox on private proxy servers will help your SEO efforts.
However, there are certain advantages of using social media marketing and private proxy servers when it comes to promoting your business or services.
RANKING TAKES TIME, SO BUY PROXY AND START USING SOCIAL MEDIA
It takes from three to six months for an website to properly rank. If the keyword you are targeting has high competition, chances are you are not going to rank within the first results in Google.
Even if you use ScrapeBox through cheap shared proxies, it will still take time to build a strong page rank.
The only advantage is that ranking tend to last longer. But until you manage to rank properly, you will not be visible to potential customers. The only alternative is to use Google Adwords, but this one can be very expensive for a start-up or a bootstrap entrepreneur.
This is where social media automation through cheap share proxies or premium proxy servers comes in handy. Let's see which are the advantages.
FAST DEPLOYMENT OF PROMOTIONS ON LATEST TRENDS
With July 2016 craze of Pokemon Go, apart from giant websites as Amazon, how many online businesses managed to profit from it? Very few!
For an website to react to Pokemon Go and try to rank, it will take to long. By the time it ranks, even if uses tools as ScrapeBox on cheap shared proxies, it will still take weeks and months to rank accordingly.
With social media marketing and through automation tools run with premium proxy you can start promoting and selling within days.

Everybody saw the 12th of July video of Pokemon Go players in Central Park. To such a trending subject, you can deploy a social media campaign by the end of that week (12th of July was Tuesday). Buy proxy and implement them on your tools and you can promote anything related to Pokemon Go, from external batteries to Pokemon bots.
WITH DEDICATED PRIVATE PROXY, SIZE DOESN'T MATTER
You marketing budget size doesn't really matter if you use automation tools with premium proxy servers.
If you use SEO, you will need a budget for a monthly service. And it will take months or years before you will get a high ranking. And if you use Adwords, the budget spent everyday will have to be enormous in order to be effective.
However, by using social media marketing with private proxy servers, you can mitigate this inconvenient. For a starting entrepreneur, spending thousands of dollars a month is not a viable option. So buy proxy today and start promoting on Social Media, where you can reach your audience within days.
TARGET YOUR DEMOGRAPHIC WITH RELEVANT PROMOTIONS
Depending on what demographic your business is targeting, you can always use either cheap share proxies or premium proxy servers.
If you target female consumers, you can focus on Pinterest and use PinBot with private proxy for automating your tasks. Or, if you are targeting millenials, you should focus on Instagram or Snapchat, where you can automate your campaigns with Mass Planner and private proxies.
No matter what social media automation tool you are using, you have to buy proxy and direct your traffic through them.
CREATE URGENCY AND FLASH PROMOTIONS – BEAT THAT ADWORDS!
One of the greatest capabilities of social media is its viral character. With about any type of promotion or content, your account has the chance of becoming viral and followed by hundred of thousands or even million of people.
There is one type of sale or promotion that SEO, even if using Adwords, can't really leverage. I am talking about using the psychological trick of creating urgencies. Create the impression that something is limited and finite, and more often than not, crowds will flock to buy it.
Such campaigns are very hard to do via Adwords. Therefore, the only way is through automating social media marketing and using private proxy servers.
Even if you think your limiting time will not bring the highest return, the urgency factor usually drives a higher conversion rate. In addition, if you have multiple accounts within the same niche, you can run this flash/urgent campaign through each accounts. This way you will always be creating urgency bias to some of your followers.
IN CONCLUSION
Social media marketing through cheap shared proxy or private premium proxy are an alternative to SEO. However, this is not a replacement for SEO.
But, while building your page rank and your SEO score, focus on automating social media campaigns and run them through private proxies in order to start bringing some revenue as soon as possible.
For a bootstrap entrepreneur, Adwords can be very expensive, whereas social media and private proxy are a viable alternative.
With the help of private proxies, you can deploy fast sale campaigns for trending subject. At the same time, the size of your marketing budget doesn't really matter if you use social media marketing and premium proxy.
In addition, you can target your desired demographic and offer them relevant content and promotions. You can achieve this if you buy proxy and automation tools such as Pinbot or Mass Planner.
Once your demographic is targeted, use the same tools thought private proxy servers to generate campaigns with an urgency factor in them, in order to drive higher returns.
Elite Private Proxy and why social media is an alternative to SEO
was last modified:
September 13th, 2016
by