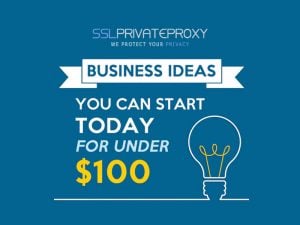 The power of private proxies come from their ability to leverage any on-line platform you are using. Depending on your needs, there are social media proxies, sneakers proxies or classified ads proxies.
For Internet Marketers looking to start a business and start earning money, there are certain ways in which private proxies can help them. In this article, we are going to show how private proxies, such as classified ads proxies can help you start a business selling items on Craigslist.
WHY THINK OF CRAIGSLIST AS A BUSINESS PLATFORM
Craigslist is composed of local directories for every city or town in the US. Through Craigslist, you can advertise buy or sell ads.
Apart from other platforms where the total monthly viewers for the entire platform counts, for Craigslist is irrelevant because it does not matter to you how many people visit the platform. The only thing it matters for Internet Marketers is that for locally sold products, Craigslist is the go-to option. Therefore getting visibility on Craigslist, even for less visited items is important.
If you are planning to get visibility for your ads on Craigslist, than you will need to use Craigslist proxies to post your ads.
WHAT ARE CRAIGSLIST PROXIES
Craigslist proxies are dedicated proxies. They are HTTPS proxies, through which you can connect on the classified ads platform. Very few providers offer Craigslist proxies. And the few offering them, are offering virgin proxies for Craigslist.
SSLPrivateProxy offers virgin proxies for Craigslist, making it safe for you to post ads on the platform.
Because of its nature, for Craigslist posting, you need local targeted proxies. In order to get a successful operation you have to buy proxies for a specific area.
It is worth mentioning, that choosing cheap shared proxies will not benefit your business. If you buy cheap shared proxies and use them for Craigslist, there are high chances those proxies will be banned and you will not manage to post on Craigslist successfully.
WHY DO YOU NEED CRAIGSLIST PROXIES
Starting a business on Craigslist is easy, you have only to post ads for selling items. At first, this looks simple. But a successful Craigslist business needs more than posting ads. It needs an operational setup.
For a successful Craigslist business, you need to buy Craigslist proxies and use them to post classified ads. Depending on your product, you can use Craigslist proxies to post multiple ads locally from multiple locations from around your area.
The bottom line is that you need Craigslist proxies in order to post multiple ads. By posting multiple ads, on a daily basis, you are practically getting a higher exposure and your chances of being found by buyers increases.
THE DIFFERENCE BETWEEN CRAIGSLIST PROXY AND PRIVATE PROXY
The setup of private proxies for Craigslist posting isn't different than the setup of other, regular proxies. This is now how they differentiate.
There is another way in which Craigslist proxy packages differentiate from other packages. And it has nothing to do with their setup. The difference is in their ability to connect successfully to Craigslist and not raise any red flags.
In other words, when you buy Craigslist proxies, you don't get only the servers' IPs. Instead, you actually buy the ability to connect and post on the classified ads website without issues. That's why you should always consider buying proxies for Craigslist posting instead of other cheaper packages. In the long run, by using more expensive dedicated packages, you end up saving money and time by consistently posting without any issues.
THERE AREN'T ANY CRAIGSLIST PROXY SERVER SPECIAL SPECS
By now you are aware that there isn't any magic formula by which these proxy packages are created. No proxy provider will ever create a Craigslist proxy server.
So, don't search for special specs. Because, as mentioned above, the main reason for which you buy Craigslist proxies is the IPs clean history with CL and its ability to connect and post without any issues.
There is one feature that the best proxy for Craigslist has. It has nothing to do with the server's configuration. This feature is created by the provider and is the ability to choose the location of your Craigslist proxy IPs at a city/state level. In this way, you can target CL visitors from a particular city or state.
HOW TO MAKE MONEY ON CRAIGSLIST THROUGH PRIVATE PROXIES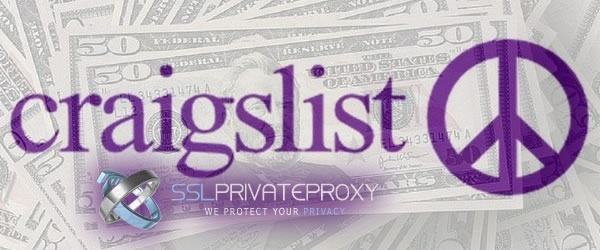 There are multiple ways through which you can start making money on Craigslist. But in order to have a successful operation, you need to build a consistency in your offering.
Without a consistency and a focus for your business, using private proxies for Craigslist will be just an irrelevant cost for your business.
In order to make it worth it buying virgin private proxies for Craigslist, you need to sell consistently products from a certain category.
Selling old products from a garage sale will not turn into a proper business. One of the easiest way you can turn posting ads and selling on Craigslist in a business is to create a flipping items business.
HOW TO FLIP ITEMS THROUGH CRAIGSLIST PROXIES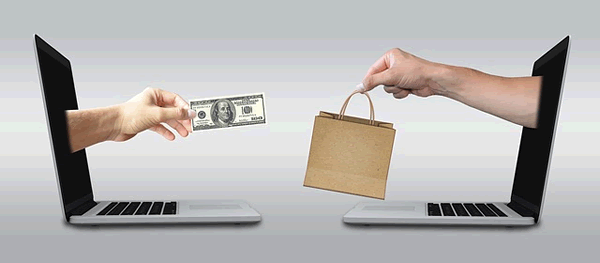 By flipping item through Craigslist proxies, you have several advantages. First, you do not need to stock an inventory for too long. Second, by using local private proxies, you can post several ads, making your items appear in front of as many buyers as possible.
Another advantage of items flipping through Craigslist proxies is the speed with which you can post and sell those items.
All you have to remember is that for a successful Craigslist posting through private proxies the only thing that matters is distribution. Internet Marketers specialized on Craigslist understand that for success you need the largest distribution you can get.
Craigslist proxies can help you in achieving this distribution by simply giving you the option to post multiple ads on a daily basis. Thus, apart from other sellers, your ads will be updated and relevant every single day.
TO SUM IT UP
There are ways in which you can start selling and making money Online by simply flipping items on Craigslist. You can run this operation without private proxies.
But for increasing your chances of success, you will need Craigslist proxies. Craigslist proxies are HTTPS private proxies. They have specific locations, making it easy for you to post multiple ads in specific areas.
Due to its dynamic environment, very few private proxy providers offer Craigslist proxies. SSLPrivateProxy offers Craigslist proxies. Our proxies are virgin private proxies, helping you post your ads without the risk of getting your ads flagged and removed.
After you bought your private proxies for Craigslist, it is time to post ads and start selling. The easiest way to sell and make money on Craigslist is through item flipping. Basically you buy and resell items. Your operation's success depends on the distribution of your ads. The more distribution your ads received the higher chances of selling your items faster.
GET THE BEST PROXY FOR CRAIGSLIST
Start posting classified ads and increase your reach. Buy Craigslist proxies now, choose the location of your IPs and start posting classified ads on the most famous ad posting website.
Use Craigslist proxies to start a business with less than $100
was last modified:
September 6th, 2019
by