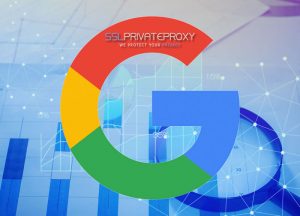 A fresh news for Internet marketers and local businesses is the announcement that Google rolled out Google entities. This is not a new tool in the Google arsenal, but a new way to find information online. And for those looking for an advantage and a way to be one step ahead of the competition, we found a way to use Craigslist proxies to take advantage of the new Google entities.
WHAT ARE GOOGLE ENTITIES ?
As mentioned, these 'entities' are not a new tool similar to Google Analytics or Search Console. Google entities are the cards you see on the left hand side of a desktop screen when you perform an online search.
The information is usually drawn from multiple sources. Google then analyzes and indexes the data. And when a search query is perform, the search engine will return the entity on the right hand side of your screen.
Now, to be clear, Google entities are not the information cards posted once a search is performed. An entity is the business or institution for which Google decides to return the information card with data pooled from various sources.
Furthermore, we consider that by using Craigslist proxies, any business or institution can actively create its status of entity in order for Google to display relevant information on the entity card.
WHAT ARE CRAIGSLIST PROXIES ?
Some might think for Google you need to use cheap SEO proxies, but we disagree and consider that becoming a Google entity requires the use of Craigslist proxies.
These proxies for Craigslist are just regular private proxies with HTTPS headers. However, they are important and sold at a premium as Craigslist proxies because they are location specific.
Also, they are usually allocated within a designated area, city or region and they are eligible for posting on Craigslist.
Even if you can use other proxies for this method, the results will vary. And we must say, you should chose the Craigslist proxies over other ones.
HOW TO USE CRAIGSLIST PROXIES
For this method, of being able to reach Google entity status, you do not need Craigslist proxies to post of the classified ads website.
The only reason you need Craigslist proxies is to leverage their location specific allocation.
You must use these geo-specific proxies because Google will return in its entity cards only relevant local information. Therefore, if your business or client need to advertise on a local level, buy Craigslist proxies and start using them.
First, you need to request your proxies to be located in a specific area. It does not matter the size of this area. But usually, is enough if you have proxies surrounding a metropolitan area. The distance in miles between your IPs is not important.
Second, once you get your proxies, you have to start posting relevant information online about your business. At this step, you must try to establish a social proof status for your business or client.
And for the second leg of this method you must leverage the power of other great online platforms.
HOW TO LEVERAGE ONLINE PLATFORMS
It is impossible to post information straight from a proxy's IP. Moreover, the only thing you can do is to register and use social media platforms. And from this step going forward, rest assured that Google will start noticing your local authority status through the online presence and mentions coming from these accounts.
Therefore, once you establish your network start posting on social media local messages or local hashtags and look to engage with other locals.
While Google can't identify the location of a specific social media post, it can identify local trends on social media and other platforms.
So, after you activate your Craigslist proxies, you need to automate your accounts to engage with other local people and post relevant content.
IS SEO IMPORTANT
For this method, some might consider SEO important. While it is important to have a good on-page and offpage SEO, for this method you need more local targeted content and social mentions.
Therefore, the only SEO you need is a series of Pinterest posts with rich local keyword titles, Facebook followers and local relevant content posted in niche forums.
As mentioned above, in order for Google to start considering you an entity, you have to create a social status in the online world.
CAN YOU BECOME AN ENTITY
While there is no guarantee that Google will start considering your business a local entity worth of displaying the information card on the left hand side, we consider you should start using Craigslist proxies and start focusing on local marketing, which many consider it the future in online marketing.
Google entities – how to use Craigslist proxies for local marketing
was last modified:
April 2nd, 2017
by