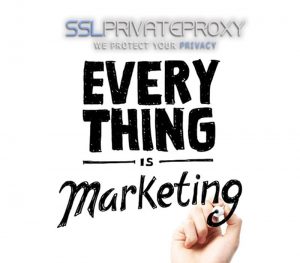 Marketing on Facebook, the largest social network, can a profitable or a terrible business. It all depends on the marketer's ability and knowledge. In addition, knowledgeable marketers can leverage the power of Facebook with the help of Facebook proxies. These are virgin private proxies, meaning they have never been used for Facebook before.
In order to become successful on Facebook, a marketer needs to ask a series of questions in order to shed some light and bring clarity to its marketing strategy. Some of the most important questions are answered and explained in this article. It is worth mentioning, that it does not matter if a marketer is using Facebook proxies or not, it is still important to answer these questions.
THE MISTAKE MOST FACEBOOK PROXY MARKETERS ARE MAKING
A major mistake done by most marketers using Facebook proxies is the lack of clarity of their message. Simply put, they do not know who to market to. Even if using Facebook proxies and reaching a large audience, it can become a dangerous move. Especially on Facebook. It can become a dangerous move because Facebook, being the largest social media platform, does not have a specific demographic, same as Snapchat does with millennials. Because of its plurality in demographics, the largest social media platform, can cluster a marketer mind. And in the process, making him lose sight on his objectives and marketing message.
Even if the most common mistake done by Facebook marketers and users of Facebook proxies is avoided, there are still five important questions that needs to be answered by any marketer.
1. DO YOU REALLY NEED FACEBOOK PROXIES?
Many marketers should consider this question before buying private proxies for Facebook. Chances are a marketer will not need Facebook proxies at all, and for the price of Facebook proxies, he can promote the content of a page to reach its audience. However, for those in need of Facebook proxies, for those marketers needing to create a social proof dimension to their offers, will need to purchase several private proxies. Which leads to the second question.
2. WHY ARE YOU USING FACEBOOK AND PRIVATE PROXIES?
This is the most important question a marketer needs to ask. Facebook proxies, or private proxies in general, are a powerful tool. The best way to leverage their power is to create a social proof dimension. In this way, a marketer can promote its offers and then create a series of positive feedback loops. And in the long run, this feedback can even kick-start a viral loop.
3. IS YOUR TARGET AUDIENCE USING FACEBOOK?
Very few marketers think of asking this question. They do not consider that looking for their real audience and target demographic can save resources. Simply put, addressing your offers to the wrong audience can be a disastrous move. Therefore, the best action to perform, before buying Facebook proxies, is to check if your target demographic is on Facebook. A marketer should remember, that even using Facebook proxies, can bring poor returns if the target audience is not present.
4. IS THE ENGAGEMENT RELEVANT?
Once identified the target audience and its preferred social network, another question arise. The question ask if the engagement generated through your Facebook proxies is relevant. This relevance is important because can make or break a marketing strategy. For example, if a marketing strategy developed through Facebook proxies has as a goal conversions and sales, but its content become viral it can still be a disastrous strategy. Because, even if content goes viral, if it does not convert, it did not reach its objectives.
5. IS THE CURRENT TREND GOING TO SHIFT OR CONTINUE?
Everybody thinks in the present moment. A marketer can be even more grounded into present circumstances if he surrounds himself with numbers and fake statistics. But the real questions is if a target demographic will remain on Facebook and if Facebook proxies are still a viable strategy. For example, if a marketer offers products for female millennials, with time, could consider migrating his campaigns to Pinterest because his target audience my shift. And for Pinterest, Facebook proxies could be useless, therefore he will have to consider using Pinterest proxies. On the other hand, his target audience, even if maturing, might not change its target audience and continue to use Facebook. Therefore, the marketer could continue investing in Facebook proxies.
TO WRAP UP
A successful marketing strategy needs to be able to answer a few questions before being implemented. Usually, these questions are used to offer a clear view over the odds of success and the direction of a marketing strategy.
Five of the most important questions where answered above. A marketer should consider them before buying Facebook proxies and starting to promote on the largest social media platform available today. If you are a marketer, check those questions and start using them before buying your Facebook private proxies.
What are the 5 questions needed to be asked by Marketers using Facebook private proxies ?
was last modified:
January 27th, 2017
by