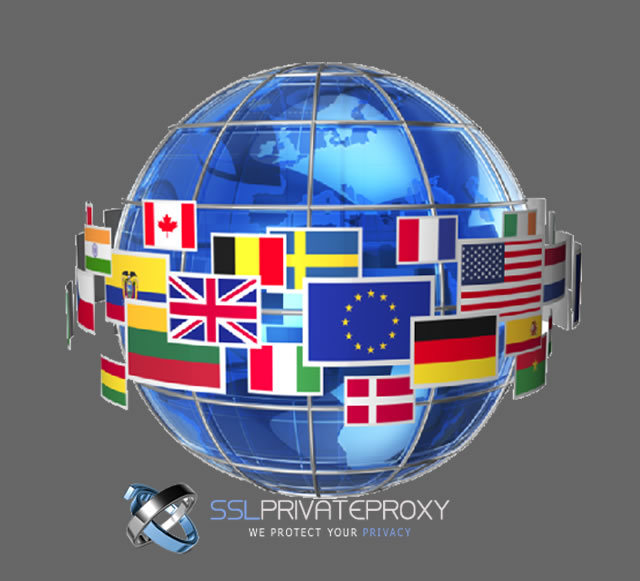 The Internet is an ever evolving medium. Due to its size, it is becoming more local and more controlled. One way you circumvent this local scope of the Internet is to use private proxies for your business. HTTPS proxies, which are supported by all browsers and most automation tools are a great tool that will help your business focus on locally targeted customers.
If you are planning to expand internationally, private proxies are a must-have tool for your arsenal.
WHO'S LIMITING THE WEB AND WHY PRIVATE PROXIES CAN HELP YOU
Apart from national firewalls, as in China or Turkey, theoretically, nobody is limiting the web. But as mentioned above, due to its increasing size, it order to stay relevant most companies are taking a more local focus. Thus limiting the scope of their results.
The Internet giant is not a all a local business at all. But because most people search locally, Google has to limit the scope of their results. The only way you can overcome the local search results is to use International private proxies.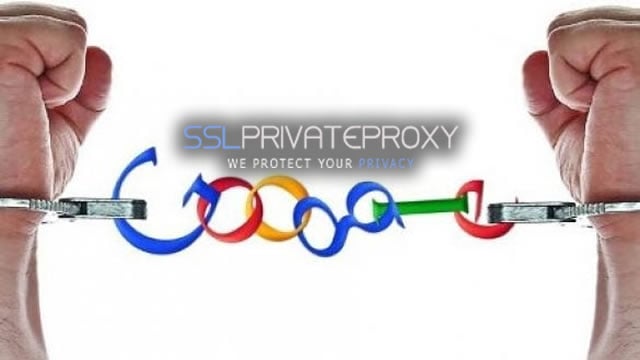 FACEBOOK AND SOCIAL MEDIA
Social media is by definition a local product. Initially, on each platform you connect with people you know personally. This is from a personal point of view. But from a business point of view, if you do not use private proxies or social media proxies, Facebook or other social media platforms will limit the reach towards potential customers.

Let's explore how you can use HTTPS proxies to expand your business.
1. MARKET RESEARCH THROUGH HTTPS PROXIES
By implementing HTTPS proxies in your system, you can move the on-line presence of your business to another part of the world. This way, you can research competition, user's behavior and various aspects of market research.

In addition, to expand your research, you can also use social media proxies to gather social information and research local social signals.
2. KEYWORDS RESEARCH AND LOCAL QUERIES
If your business is relying heavily on Google AdSense, you have to do your homework. Because the sheer amount of Google data is overwhelming, the search queries will return mainly local information.
If you do keywords research from California for the German market, Google will return biased queries. Thus, you need private proxies and research tools such as ScrapeBox in order to truly assess the local market. Without private proxies, your research can be flawed.
3. LOCAL WEB SCRAPING
If Google is returning local results, other smaller websites will tend to have a local focus. They might even limit the use of their website to certain countries or regions.
You can use private proxies with International locations in order to scrape the web for relevant local results. The proxies you will need are HTTPS proxies, proxies supported by automation tools. Also, due to private proxy servers' locations, local websites will identify you as just another local person, thus the scrap results will be authentic.
4. TARGET AUDIENCES WITH SOCIAL MEDIA PROXIES
You did your research and web scrap with the help of HTTPS proxies and automation tools. Now is time to target audiences and start promoting your business.
Use social media proxies, such as Instagram proxies of Pinterest proxies to use with your business and promote locally.
With the help of social media proxies, you can target, follow and engage local influence's or local hashtags.
5. USE LOCAL WEBSITES ONLY THROUGH PRIVATE PROXIES
Even if your business is selling virtual goods, you will need to have a local presence with the help of private proxies.
Your domain is not important, you can keep it as dotcom, but as mentioned in point (4), you need to target audiences properly. The best way to target local audiences for selling products is as using Craigslist proxies. But this time, instead of actually using Craigslist, you can use other classified ads websites, the local classified ads websites.
Also, by using private proxies with International location, you can promote your products on local franchises of big US websites. You can promote on Amazon Germany or on any other local Amazon website.
TO SUM UP
If you plan to expand your business internationally, you have to use private proxies. The use of private proxies is necessary because the sheer amount of data generated by Google, does not allow for relevant research if you are in another part of the world.
HTTPS proxies can help your business is the many stages of development. You can start implementing private proxies for market research and local website scraping.
Once you gathered your data, you can use social media proxies to target local audiences and become more relevant in their interactions.
Finally, you can use private proxies with International servers to advertise and use local websites. Websites that limit their use only to local users.
Why international private proxies can expand your business
was last modified:
November 12th, 2016
by