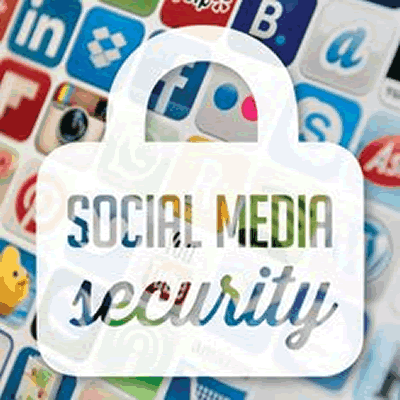 In a previous post we quoted Peter Thiel writing in his book 'Zero to One' that 'every successful business is based on a secret'. We could not agree more. Over the years it has been proven that the best way to be successful is to have a secret.
We are not referring to secrets of others. The secrets we refer to, that made some people successful were either trade secrets, process secrets or simply different methods of using the same tools.
In the same way, there are businesses using private proxies in a more successful way than others. What distinguishes the successful companies from the least successful ones? Their trade secrets. Regarding our scope, these companies are using private proxies successfully because they understood that a tool will bring success only if it used in a contrarian way. But first, let see how private proxy are used.
TO GENERAL USE OF PRIVATE PROXY
Most users are using private proxy literary, just to hide their IP. Some people want to watch Netflix in regions outside US. While others are using them is a more noble way, like journalists from restrictive countries doing research on sensitive topics.
The most esoteric group of users are hacktivists. They are doing the same type of research as journalists, but their tools are usually in the gray area of law.
What these groups have in common is the direct use of private proxies. They are using privacy tools to hide their IP. They are successful in hiding their IP. But some companies raised their anonymity and private proxy use to the state of art.
There are companies that use anonymity and privacy tools in a more subtle way. And a more successful way we must say. This is their trade secret.
MARKETING AGENCIES AND SOCIAL MEDIA CAMPAIGNS
Marketing, social media and proxies have been a controversial mix in recent years. Indeed, there are some players involved in spamming and other illegal activities. These are not the type of companies we are concerned with.
On the other hand, there are marketing agencies doing social media campaigns and using private proxies in a perfectly legal and moral fashion. Why are they using private proxies for social media campaigns? If you are a marketing agency with tens or hundreds of accounts operated from the same location, there are 100% chances that big social media platforms will consider you activity suspicious. And they will ban and suspend your accounts.
While giants as WPP, a PR firm, can cut deals with social media platforms, smaller marketing or PR agencies will find it difficult knocking on Pinterest door and saying they have 100 accounts under management and they are all operating from the same locations.

In this way, by using privacy tools they manage to stay safe from a useless ban that could endanger their perfectly legal business. All this is legal as a marketing agency can be the manager of customers social media accounts. It becomes an issue when the social media platform can not distinguish between legal account management and social spamming.
ONLINE MARKETPLACE MULTI-VENDORS
There are successful businesses built by vendors on platforms like Amazon, Ebay or Alibaba.
Some vendors are successful in selling only one products in one category. But there are other successful vendors who are selling different products. There are some who sell everything through only one vendor account. But there are others who run multiple vendor accounts for different product categories.
The practice of running multiple vendor accounts on different product categories is done primarily for a better ranking inside categories where identical products are sold by multiple vendors. By running a targeted account, the vendor increases his chances of ranking higher and selling more.
This is a perfectly legal approach. But, by running multiple accounts from one location your vending business faces the risk of being categorized as a vending bot. Marketplace algorithms are very smart, but the risk of getting the account suspended for an error is very high.
Stay safe from an useless and irrelevant suspension by using private proxies. Divert all your perfectly legit accounts for safety and good business practices.
B2B COMMUNICATION WITH PARTNERS
Gone are the days when business communication was done physically or by letters. It has become a common practice, especially between partner companies, subcontractor companies or hiring companies to use email as fast and official way of communication.
While a phone conversation is very convenient and easy, emails are registered and can be archived as proof of communication. Email communication becomes relevant when conflict arises and can be used as a mitigation tool.
With the official character the email receives, companies with important business information flowing over the Internet are using private proxies for safety. In logistics, shipment of goods worth billions is done weekly. A data breach can cost millions.
In such sectors, as in logistics where the information from one company to another flows via emails with official titles, staying private and protecting the information flow is essential.
A company like DHL, working with multiple subcontractors worldwide, can not afford to have a regional office breached and information disclosed. Therefore using privacy tools, even with regional partners is essential for the safety of your business.
THE SECRET IS THE WAY
There is no secret tool that will guarantee your company's success. But the way you use and manage available tools will be the difference between success and failure.
Your company can use any on-line tool available. In using the tools look for the twists and try to understand what the most successful companies are doing differently.
Either for a marketing agency, a multi-account vendor or a B2B business which involves communication via email with sensitive data, privacy tools can be used, in a legal and moral way, to enhance your business advantages. At the same time it can protect your business from dangers and risks.
3 Secret Uses of Private Proxy for Businesses
was last modified:
August 14th, 2016
by