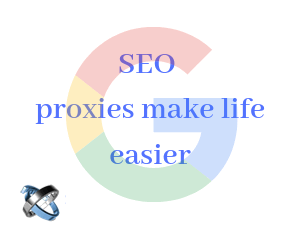 Life is not particularly easy for marketers and SEO professionals. Every day they must research and stay up to date with both on-page and off-page SEO. One of the most important tasks of an SEO expert is to build backlinks because the most important key metric performance is the search ranking of the business' website. A ranking through which the SEO expert lives and dies. While it is a difficult job to do, those in charge of SEO can recur to certain tools and techniques to improve their performance and make their life easier. One such tool or technique is the use of SEO proxies.
ARE SEO PROXIES A TOOL OR TECHNIQUE?
While we would like to consider SEO proxies a technique for link building, they are more of a tool. We consider SEO proxies a tool because they are used in various ways to improve an SEO project's performance and results.
Furthermore, SEO proxies can be used both manually or through an SEO tool that supports proxies, such as Scrapebox. Moreover, the same proxies can be used to connect a custom-built tool. Regardless of how SEO proxies are used, either manually or through automation, they make life easier through the following three things.
1. EASY RESEARCH THROUGH SEO PROXIES
SEO projects rely on external factors, such as keywords used, competitors' rankings or competitors' backlinks. Performing research manually for the previously mentioned elements is a daunting task.
However, using SEO proxies through an SEO automation tool, researching any of the above becomes an easy task. With the help of automation tools, experts can scrape search engines to retrieve relevant data both about the targeted keyword and their competition.
In addition, automating research saves time of the SEO expert's schedule. If Scrapebox is used, all that he or she [the SEO expert] must do is to set the parameters of the research, the SEO proxies to use and run it. Scrapebox will perform scraping without further input. And during this time, the SEO expert can focus on other productive tasks.
2. LINK BUILDING GETS EASIER WITH SEO PROXIES
What are actually SEO proxies capable of? Like other proxies, they divert Internet traffic through the proxy server's IPs. Thus, the more IPs an SEO expert can use, the better his chances of building links.
One of the easiest tasks, for which SEO proxies excel, is to build so-called web 2.0 backlinks. These are links posted on Web 2.0 platforms such as forums and other platforms that allow user input.
SEO proxies make this task easier because the SEO expert does not need to rely on other users and external input to post content with backlinks towards his website. A web 2.0 platform, either a forum, a blog or business directory, does not allow posting multiple links from the same IP. Thus, without proxies, the SEO expert is limited to posting a couple of links per domain. However, once he starts using SEO proxies, this obstacle disappears. And by posting links through each private proxy, the expert can leverage its link building power. Making it easy to create a backlink profile that will help rank better.
3. SOCIAL PROOF IN THE EASY WAY
Another thing that can be done through proxies to make life easier is the creation of social proof elements for a business or website. This can be achieved easier than most consider.
Above, we mentioned that proxies are used to change one's IP. And the more proxies one can manage, the more IPs he can control. If more IPs can be managed and controlled, creating posts and content that offer social proof for a website or service becomes an easy task.
For example, by using 10 SEO proxies, a marketer can create 10 reddit profiles or 10 forum accounts through which to promote the website or business in a subtle way. And the more proxies one can manage the more social proof can be generated.
It is worth mentioning that there is one major difference between the link building and social proof tasks that can be performed through SEO proxies. While the tasks are almost identical, their focus is different. Link building focuses on search engines and the main purpose is to improve a website's ranking. While social proof tasks are used to familiarize Intenet users with a website or service.
IN CONCLUSION
SEO proxies, if used in a smart way, can improve search rankings and boost traffic. Moreover, they can also improve the work of a search engine optimization expert and make his life easier.
3 things SEO proxies can do to make life easier
was last modified:
September 16th, 2019
by