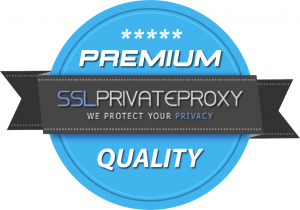 There are many providers offering proxy services of various quality. But there are only a few providers that will offer premium proxies and high quality services. The only problem is finding a provider that can offer premium proxies. Therefore, in order to help you find the suitable provider for your business, we created this article.
There are several ways to review a provider. From the internal reviews of analyzing its website and the services on offer. To the more detailed and extended method of actively searching online and listening to people who actually used their services.
First, we are going to start by defining what are premium proxies. Here, we are not going to write about proxy types because this sort of information can be found in each knowledge base online. We are only going to mention the things you should look for when considering a premium proxy provider.
Second, we are going to consider five ways that you should consider and use when analyzing a provider. Furthermore, there are companies advertising all the necessary requirements to be considered premium providers. However, we strongly recommend that you buy proxies only after you take into consideration the five factors from the second part of our article.
WHAT ARE PREMIUM PROXIES ?
As mentioned, we are going to ignore the technical details. They are defined, covered and discussed anywhere on the Internet.
The only technical things you should consider when buying premium proxies are the following few. First, you should always look for proxies with HTTPS connection because you will probably connect social media accounts through your proxies. Therefore you want to connect them securely.
The next thing to consider is the uptime, because a down proxy is an useless one. Always look for ways to identify the uptime of any given provider.
Third, you should always consider if your premium proxies' IPs will be refresh monthly. This is a crucial step, because if there are any errors in automation and you manage to ban your IPs, you will need to continue and develop your operation. Thus, the only way to continue when an IP gets banned is by choosing a provider that will refresh the IPs for you at every billing cycle.
The above information is usually retrieved by conducting an internal review. But you should also consider an external review. This is done by analyzing the provider and comparing it with other similar providers, looking through third party reviews and considering special needs proxies.
1. PREMIUM PROXIES ON OFFER
Private proxies have come a long way from the first days of the Internet. Back then, all private proxies where the same. Some might had considered them a commodity because there was no distinction between the proxies offered by a company and those provided by another one. But now, with the advent of various online platforms and due to the abuse of certain users, many proxies get banned on certain online services.
The first clue, if a proxy provider is capable of catering for your needs, is the diversity of special proxies on offer. Always look for providers capable of offering shared and private proxies. But also special needs proxies, as those for social media. Or proxies for gaming or sneakers websites. For this, you can either look for review websites, such as Best Proxy Providers, or manually searching each proxy category on Google.
2. WHO ENDORSES THEM
Simply buying premium proxies doesn't make much sense. Most users of private proxies buy them and implement them with other tools in order to access a third party platform.
And what a greater way to find if a proxy provider is offering premium proxies worth buying, if not by checking if there is an online service endorsing them.
Therefore, we can proudly mention that our Pinterest proxies are endorsed by the developers of Pinbot, a Pinterest automation tool.
So, any time you see a provider endorsed by another company, you can be sure that the proxies offered by them are premium ones.
3. FORUM TALK – THE GOSSIP AND THE REAL INFORMATION
Even in 2017, one of the best way of looking for impartial, honest reviews of proxy providers are niche forums.
The power of a review posted on a forum increases with every post added to the review thread.
Every forum member is free to speak his mind, and with the forum acting as an impartial platform, we consider you should check forums where private proxies are a common topic.
A major forum, acting as a discussion hub, for anything marketing and automation related is Black Hat World. Beside the marketplace, where providers sell their proxies, you will also find sub-forums dedicated to information and reviews.
4. SERVER LOCATIONS
Another great factor to consider before buying premium proxies is the number of locations. Always look for proxy providers offering proxies from multiple locations. Both from US and International servers.
This is a less known factor, but which can help you deciding if to buy proxies from a certain provider.
Even if you will not use the proxies from most of its servers, always consider providers with multiple locations. First, more locations means a bigger IP pool. Thus, you are sure there will always be IPs available for you.
Second, the least considered factor is that multiple server locations means that the proxy provider has the resources to maintain them. And usually this resources are profits generated by being successful and having a good relation with their customers.
Therefore, the more servers a provider has, the higher the chances its proxies are premium and worth buying.
5. PROXIES FOR RESTRICTIVE WEBSITES
The last way to gauge a premium proxy provider is by its offering of special use proxies, but this time for highly restrictive websites. By being able to offer these premium proxies, you have the certainty that this provider renders a professional service worth your money.
These proxies are usually sold for highly restrictive websites and usually as sneaker proxies or ticketmaster proxies. The two mentioned, both sneaker websites and ticketing websites, are some of the most restrictive websites today. And if a proxy provider can offer proxies for such platforms, then you can certainly use their proxies for your needs.
IN CONCLUSION
There are plenty of proxy providers today. But very few can actually offer premium proxies. And chances are that you will have to do some research before deciding on a certain provider.
Above we described five ways through which you can consider if a provider is capable of offering premium proxies for your needs.
With all this in mind, we hope to help anybody who reads this article to consider all the important factors before deciding on buying proxies from a certain provider.
5 ways to review a premium private proxy provider
was last modified:
April 2nd, 2017
by