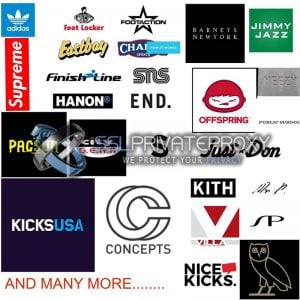 Coping with the help of sneaker proxies can be a tremendous for entrepreneurs looking to create a business in the fashion industry. For those entrepreneurs looking for inspiration, there are a few fashion brands which can act as inspiration and business case studies.
The fashion industry is very competitive. And coping with the help of sneaker proxies is just a way of acquiring inventory. Apart from this, entrepreneurs will also need to promote their products and business. And for promotion and marketing, an entrepreneur can use social media proxies or SEO proxies. In this article where are going to focus on the acquiring of inventory with the help of sneaker proxies and how to grow your venture into a real business.
WHY DO YOU NEED SNEAKER PROXIES
As mentioned, you need sneaker proxies to cop sneakers. Coping sneakers is necessary because limited edition sneakers are released at a set time and the amount of items purchased from a given IP is limited.
To avoid any ban, and at the same time, to increase your chances of acquiring more pairs, you have to buy sneaker proxies. These proxies will have to be integrated into a bot which will automate all your purchases.
Online you can find a great deal of sneaker bots. They come in every shape or form. Depending on your requirements, you can find sneaker bots for any given online store. For example, some of the most famous sneaker bots are Supreme Bot or Another Nike Bot. All these bots are proxy friendly. You can set and incorporate your sneaker proxies easily.
Coping with the help of sneaker proxies is not enough to develop a successful business venture. You will need to develop your marketing in order to reach customers and generate a profit. For this, you can follow the example of Nasty Gal, a fashion outlet.
WHAT IS NASTY GAL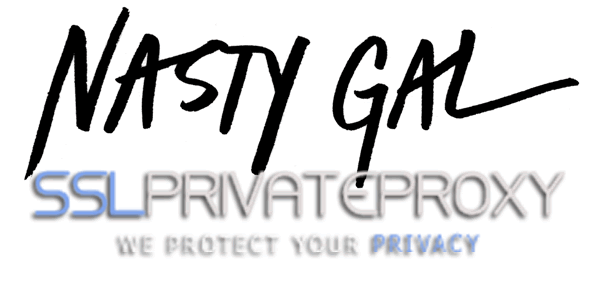 Nasty Gal is a fashion outlet started by Sophia Amoruso by selling vintage items on ebay. In comparison with other ebay accounts that were selling vintage clothing, Nasty Gal used the power of social media to reach new customers on a regular basis.
First Nasty Gal started using myspace as a way to reach customers and advertise new items of inventory. Following the success of its ebay accounts, Nasty Gal developed into a real online fashion retailer by developing a brand first, and then an website and online store.
Nasty Gal and coping limited edition fashion items with the help of sneaker proxies have one common characteristic. Both business models sell limited, scarce fashion items. Due to this scarcity, the growth and profit can be tremendous.
Following, we will show how to start and develop your business of coping through sneaker proxies.
HOW TO START AS NASTY GAL
As in every business, the first steps are crucial. Also, your starting costs have to be minimal. This business model can be started with minimal costs. Your initial costs are composed of sneaker proxies and sneaker bots. Apart from these two overheads, you will need to pay only for your inventory. So, you can start this business with less than USD 500.
Once you have acquired your inventory, it is up to you how has you can convert your inventory into revenue.
Another great benefit of starting as Nasty Gal, is that you can leverage the power of already established platforms. Your limited edition inventory can be promoted freely on large ecommerce platforms as ebay, amazon, craigslist or even on social media.
Building and developing an website at this early stages of your venture is not necessary. As long as your business can be developed and managed through other online platforms, investing more capital is not a crucial step.
If you decided to sell your inventory on ebay, you can still use social media to promote your offer and reach new customers.
One simple way of reaching new customers and building an audience is by following users of targeted accounts. You can apply the strategy of building your social media account through the follow/nofollow strategy. As for targeted users, you can find them in the following of you inventory brands. If you are selling nike sneakers, simply follow the users of Nike social media accounts.
Once your online operation generates a decent profit. And your social media accounts have a large following, then you can develop your own online store. You can set this store easily through shopify. All you need is your inventory and social media to send traffic to your store.
IN CONCLUSION
An online fashion operation can be established with less than 500 USD in starting capital. Also, there are no technical requirements for establishing it. All sneaker bots have user interface and setting an ebay store and social media accounts is very easy.
Following your acquisition of inventory through sneaker proxies, you can follow the Nasty Gal business model and develop a seller account on an online platform into a real fashion business.
Cop with sneaker proxies and build a fashion empire as NastyGal
was last modified:
January 21st, 2017
by