Social media marketing is not a straight forward game. And scaling social media marketing through Pinterest proxies can be a damaging and costly experience if one doesn't have enough experience. There are several hacks that one can use to improve its odds and having a profitable social media marketing operation with the help of Pinterest proxies.
1. PINTEREST PROXIES – ACCOUNT RATIO
When it comes to the account per proxy ratio, there are no set rules as how many accounts you should set on each Pinterest proxy. However, the rule of thumb is to ring-fence each account and protect it by setting it through a Pinterest proxy.
Therefore, the recommended ratio is one account per Pinterest proxy. Furthermore, we recommend you create your accounts manually through the Pinterest proxies that you are going to use for managing them. In this way, you establish a natural login and IP behavior. And will make your accounts less suspicious for a manual review.
2. PINTEREST ACCOUNT NAMES
There are 2 paths that one can take for naming their Pinterest accounts. One is to name their accounts with people's name. Basically, you give all your accounts connected through Pinterest proxies real people names and locations. Thus, your accounts will emulate real people.
The second approach is to name your accounts after niche related keywords. Thus, offering suggestive names, such as 'We love bags' or 'Daily chicken recipes'.
We recommend you start by using the two methods and see which one is more appealing for your niche.
3 USE PINTEREST PROXIES FOR NICHE TARGETING
Regardless of how many accounts you will use through Pinterest proxies, always focus them on targeting a niche and its sub-niches. It doesn't matter what niche you target. The general principle is to target a niche and use your accounts to scale your reach within that niche.
4 SELL AND PROMOTE FROM FAMILIAR WEBSITES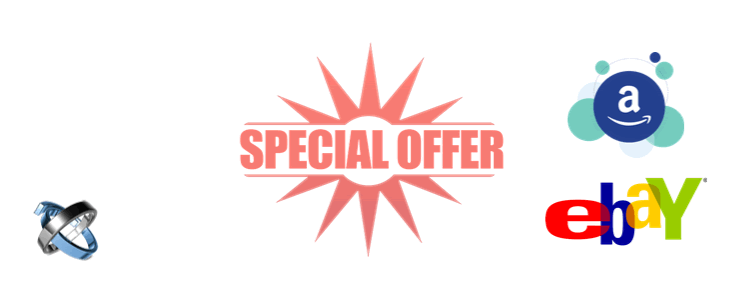 Most probably you want to make a profit with your Pinterest proxies and social media operation. Therefore, you have to sell or promote some products from other websites or platforms. Some of the most common choices are Amazon, eBay and Aliexpress.
You should stay with the common choices because they already created a trust relationship with most Internet users. And the conversion rate will be higher.
However, you can use less common affiliate programs, but your must review and test them before pinning from their websites.
5 ALWAYS FOLLOW OTHER PEOPLE
Some Pinterest proxies users will try to create a balance between following and unfollowing users. However, this is one of the reasons why most people get their accounts banned and Pinterest proxies flagged.
A normal Pinterest user seldom unfollows other people. And because we recommend that your automated accounts connected through Pinterest proxies must take a normal and natural behavior approach, you should rarely unfollow other people.
Regardless of how many Pinterest accounts you have, try to do the unfollowing task manually, once every two weeks. And in the remaining of the time follow niche targeted sources to develop your audience.
6 REFRESH FOLLOWING SOURCES
When it comes to following sources, you should always mix them. Some of your sources should be authority accounts and social media influencers, while other subsequent sources should be brand names.
But, once in a while, you must refresh your following sources. Keep the same approach to following influencers and brands, but always refresh them. The best time period for refreshing following sources is eight to ten weeks.
We recommend you make a spreadsheet and enlist several sources. And every two months use it to refresh your sources.
7 AUTHORITY REPIN
A common mistake done by inexperienced social media marketers is to repin only from their websites or affiliate programs. But, this is a spam approach which you should never consider.
Your accounts must establish themselves as niche authorities. Thus, you must follow a re-pin ratio that will allow you to re-pin from authority accounts and as well from your own offers and promotions.
This is also a safety measure. Because, by using several re-pin sources, you will not draw a connection between your accounts and your websites. Thus, nobody will think these Pinterest accounts are automated and managed by you.
TO WRAP UP
Everybody can use Pinterest proxies for social media marketing. However, there are several hacks that one must consider if he wants to develop a profitable Pinterest marketing operation. These hacks are easy to follow and they range from account naming and proxy ratio to following and re-pin sources. And as a rule of thumb, you should always make your accounts take a human, natural behavior.
7 Hacks for using Pinterest proxies profitably
was last modified:
September 16th, 2019
by