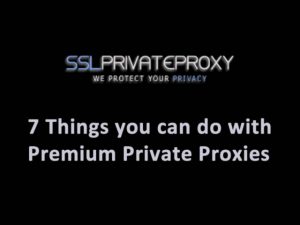 Following our last week review, anybody saw how easy it is to place an order with us and buy premium proxies. Moreover, we had many questions regarding how can one use premium proxies for his personal use. And while most of our private premium proxies packages are tailored for marketing and business use, we still consider that someone can use premium proxies for his personal use. Actually, we have seven arguments for proxies use.
1. BUY PREMIUM PROXIES FOR SOCIAL MEDIA REACH
You might not need 100 premium proxies for Pinterest. But you certainly can use up to 10 Pinterest proxies to experiment on social media.
However, you don't need to get only Pinterest proxies. Depending on your profession, you can buy premium proxies for different platforms. For example, if you are a photographer, buy 10 Instagram proxies and start sharing and promoting your photography services on Instagram.
Or if you are a blogger or journalist, buy Twitter proxies and start promoting your content and scale your reach with your own army of re-tweeting accounts. Moreover, regardless of your profession, you will certainly find a use for premium proxies to promote your services.
Or, you might be able to get a job thanks to them.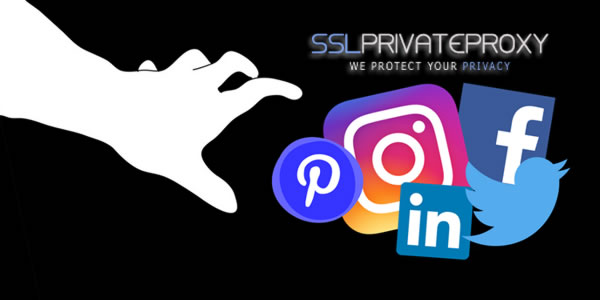 2. USE LINKEDIN PROXIES TO GET A JOB
What a better personal use of premium proxies than to automate your LinkedIn interaction and reach? While you might be able to reach connections with your personal account, with premium proxies you can enhance your reach and become better connected than a politician.
3. SELL YOUR CAR THROUGH PREMIUM PROXIES
If you need to sell you car, on anything valuable that can be posted on classified ads websites, then we recommend you buy premium proxies and start posting multiple ads for your product.
The success in selling your old products locally lies in your ability to expand ads impression. Or to put it in commercial terms, to increase your ads' distribution. Because the more potential buyers see your ads, the higher the chances someone will be interested.
4. USE TICKETING PROXIES TO REACH YOUR FAVORITE FESTIVAL
Ticketing websites are very restrictive. Moreover, they might block you and your family members from bidding for the same tickets at the same time. Therefore, the best course of action is to buy Ticketing proxies to increase your chances of getting the highly coveted and hugely in demand tickets for your favorite concert or event.
5. USE PREMIUM PROXIES TO REVIEW YOUR BUSINESS
This is a technique coming from the blackhat side of the Internet but can give a boost to your business's bottom line. If you are the owner or manager of a local business, you know how high the competition can be.
Luckily, with the help of premium proxies, you can gain an edge over your competitors. Basically, you need premium proxies to create several email accounts. And then, through the same proxies, connect to review business review websites and start giving 5 stars review to your business.
Furthermore, we recommend taking an honest approach. By this, we mean to refrain from posting negative comments for your competitors. So, use the premium proxies to only make your business look better. Nothing more, nothing less. Give it a boost.
6. REACH YOUR FAVORITE CONTENT
Everybody outside the US knows how difficult is to reach Netflix or Amazon's great content. But, with the help of premium proxies, you can spoof your geo-location to be allowed to access these media platforms.
Furthermore, while the recommended tool to reach media platforms is a Virtual Private Network, a premium proxies presents the advantage of speed. Speed gave by the premium proxy's lack of encryption. Encryption which for media content is irrelevant.
7. ENHANCE YOUR PRIVACY
The last thing on our list is probably the most important. If you do not want to use a VPN, you can always use a premium proxy to build an extra layer of privacy when connecting to the Internet.
Furthermore, if you buy several premium proxies, you can rotate them periodically. Thus, you will make it more difficult for somebody to track your online activity.
TO WRAP UP
The premium proxies packages we sell are intended mostly to business and marketers. However, anybody can buy a package and use them for their personal use.
There are numerous benefits. But the most important benefits of using premium proxies are those mentioned above. Such as your ability to scale your social media reach, the access to restricted platforms or to enhance your privacy. Regardless of the way you intend to use premium proxies, we have working proxies for any online platform.
Buy Premium Private Proxies to do this 7 things better
was last modified:
October 3rd, 2017
by