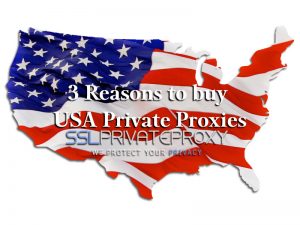 One of the main reasons to buy USA proxy is to be closer to US consumers. Some marketers will focus on promoting Amazon affiliate offers to US visitors. However, for those marketers good at content creation, if they buy USA proxy, they can generate profits with another method. Lately, a similar method was mentioned in a Wired article, as recent as last week.
However, before we start, it is time to mention the three reasons for which any marketer should consider the thought of buying USA proxy, for social media, or for local marketing.
3 REASONS TO BUY USA PROXY
1. Develop a network of social media accounts

The foremost reason you should think to buy USA proxy, is the ability to develop a network of social media accounts. Once you developed this network, you can leave it dormant, and use it for special events and promotions. Or, you could develop this network of social media accounts and use it every day to promote daily or weekly content or offers.
2. Start engaging local groups

Another reason to buy USA proxy is the chance to engage with local groups. This can be achieved simply by connecting to Facebook through geo-specific proxies. Thus, you will be able to set your accounts to look for local groups of specific interests. And once these groups are identified, let your accounts interact with the members of these local accounts.
The last, but not least, reason to buy USA proxy and use it for social media is to boost your account's authenticity. Your accounts will look more authentic because you will be posting relevant information from the chosen local area. Because if you connect from a specific area, even google search results will be more specific to that area. Therefore, while engaging in local groups, you will be able to post relevant information regarding their area.
CONTENT CREATION
Once you understand the reasons to buy USA proxy and start using them for posting in local groups, another question arises. What should a marketer, or webmaster post in these groups? As mentioned above, a similar method was posted last week in Wired magazine. The method consists of using USA proxies to reach local Facebook groups and post news articles regarding the president Donald Trump.
During elections, many marketers and news enthusiasts discovered that any news title regarding Donald Trump attracted clicks and shares. Therefore, this method consist of simply creating a news blog and using Facebook groups to generate traffic.
Moreover, it was mentioned that this method is similar to the one mentioned by Wired magazine. The only difference is that the one posted by Wired was about fake news blogs. But, in this article we do not want to boost fake news blogs. This article has the simple purpose of presenting a simple method of generating profits online. As a marketer, you do not need fake news titles, simply posting news about current events topics will boost your traffic. There are profits to be made with USA proxies and real news posted in Facebook groups.
MONETIZATION OF NEWS WEBSITES
This simple method of posting news articles in Facebook groups can be easily monetize with Google Adsense, or any other advertising platform. Furthermore, marketers can boost earnings by promoting content through content discovering platforms such as Taboola.
After you buy USA private proxies and start posting in Facebook groups, your main interest is to attract as many visitors and page impressions as possible towards your blog. Afterwards, let Google Adsense do the work of generating profits for you.
In addition, if you apply this method, you can easily scale it by simply creating several targeted niche blogs and look for the specific Facebook groups where your niche blogs will be relevant. For example, one could develop blogs about personal finance news, mortgage news, political news, stock market news, automotive news, sport news. Basically, any niche that can be updated daily.
Furthermore, you have to understand that there are already several variations of this method. This method is different because it can be scaled easily. And once you have developed your Facebook accounts, you can easily look for different Facebook groups and start promoting your blog's content.
TO WRAP UP
If you buy USA proxy and use them for social media, you can easily develop news blogs and use Facebook groups to generate traffic. Once you have identified niche groups, you can start posting news articles and attract page impressions for your blog. And then you can monetize this method by simply implementing Google Adsense. Furthermore, you can boost your earnings by joining and promoting a content discovery platform. Buy USA proxy from SSLPrivateProxy and start today generating profits with your news blog.
Buy USA Proxy to monetize news blogs
was last modified:
February 25th, 2017
by