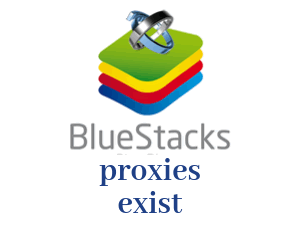 One of the greatest confusions made by premium proxies buyers is to consider the tool where are they going to set their proxies with the proxies they actually need. Let me explain. For example, many will consider searching and looking for Massplanner proxies, when they actually need social media proxies, such as Twitter proxies or Pinterest proxies. In the same way, some people will consider searching and looking for Bluestacks proxies, when they actually need either social media proxies, Pokemon Go proxies, or any other type of proxy.
Therefore, We are going to shed some light on this little confusion about what proxies you need to buy if you plan on using them for Bluestacks. First, we are not going to explain what Bluetack is, because if you plan on buying proxies for Bluestacks, then you have a fair understanding of this software. Second, we are going to show where you might need Bluestack proxies.
WHAT ARE BLUESTACKS PROXIES?
Having an Android emulator at your disposal can be a powerful asset. However, as mentioned above, many will consider Bluestacks proxies as a necessary setup. But, as mentioned, there is no such thing as Bluestacks proxies.
This is a confusion that can cost you time and money. Therefore, instead of considering Bluestacks proxies, you must look for proxies suitable for your needs. And to answer the question of what are Bluestacks proxies, they are nothing more than premium proxies used for Bluestacks. But this is a wrong way to consider your proxy purchase.
WHY ARE BLUESTACKS PROXIES NEEDED?
This is a better question to pose when considering buying premium proxies for Bluestacks. You need Bluestacks proxies, or proxies for Bluestacks when you must divert your traffic, keep your IP private or geo-spoof your location.
Bluestacks is a Windows-based software. And like any other Windows software, it uses the IP of the machine on which it is installed. So, if you installed it on your PC it will use your home or office IP. Likewise, if you installed on a VPS, it will use its IP.
Therefore, regardless of the Android App, if you need your application to create several accounts or to spoof the App GPS, then you should consider buying proxies for Bluestacks.
WHAT CAN YOU DO WITH BLUESTACKS PROXIES?
Basically, you need premium proxies for Bluestacks for exactly the proxies' power. And the end goal can be as different as many Apps are in Google Play. For example, some marketers will consider buying proxies for Bluestacks to create Instagram accounts safely by creating each account on a separate proxy. Thus, eliminating any connection between these accounts.
Others will consider buying proxies for Bluestacks for geo-spoofing while playing Pokemon Go. While others will buy proxies to create and develop several Pokemon Go accounts.
As you can see, there are many reasons for which somebody considers buying proxies for Bluestacks. However, all these uses for Bluestacks and proxies have in common one thing. They are scalable operations through which some marketers are generating a hefty income.
WHAT PREMIUM PROXIES TO CONSIDER?
You should never consider proxies for Bluestacks. Because the sole purpose of Bluestacks is to emulate an Android device. Therefore, you should consider buying premium proxies for the App or platform to which you intend on connecting through Bluestacks.
Therefore, as mentioned above, if you plan on creating Instagram accounts then consider buying Instagram proxies. And if you must use Bluestacks for another social media app, then you must buy premium proxies for that app.
Moreover, if you intend on using Bluestacks to develop Pokemon Go accounts, you must buy Pokemon Go proxies or gaming proxies.
So, the principle behind buying proxies for Bluestacks is that you must buy them with the end result and the app used in mind. Therefore, never buy so-called Bluestacks proxies. Because they might be flagged for the app that you intend to use.
And for proxy implementation, Bluestacks doesn't have a proxy setup, as Massplanner does. Therefore, you must use a third-party software, such as proxyfier.
TO WRAP UP
There is no such thing as Bluestacks proxies. However, depending on your online operation and needs, you might need to connect your Bluestacks through a proxy. Therefore, you can consider buying proxies.
However, you should never consider buying proxies for Bluestacks. But, you must consider buying proxies for the app which you intend using. For example, if you want to use Bluestacks for Instagram than consider buying Instagram proxies. Or Pokemon Go proxies if you plan on developing and selling Pokemon Go accounts.
Do Bluestacks proxies exist
was last modified:
September 16th, 2019
by