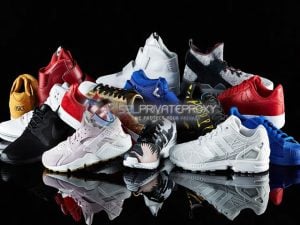 In today's shopping world, sneakers have become a commodity. Everyone can afford a pair of decent sneakers that will last months or even years. However, there are sneakers that sell on the secondary market for hundreds or thousands of dollars. These sneakers are limited editions and usually they sell for a limited time as well. Their scarcity is what makes them valuable.
Also, due to its scarcity, their prices on secondary markets are higher then their initial price. Due to this price discrepancy, there are successful merchants that managed to turn profits season after season.
These merchants are using sneakers proxies, which are private proxies used for sneakers websites. You too can become a sneakers merchant. The business setup is straightforward. First of all, you will need private proxies to set up your business.
THE LOCATION OF YOUR SNEAKERS PROXIES
Many people believe the location of your sneakers proxies is important at a city level. But, actually it is important only that your proxies are US based. Apart from a US specific country filter, your sneakers proxy locations should not matter.
In comparison with ticketing businesses and ticketing proxies, the sneakers business is not at all a local business. As on most shopping websites, nike.com or supremenewyork.com let you shop from anywhere in US.
Your proxies should not be used based on their location. Your proxies should be used based on their previous relation, if any, with the above mentioned stores.
WHAT ARE SNEAKERS PROXIES
Sneaker proxies are just like any other HTTPS proxies. The main difference between sneakers proxies and other private proxies is that these proxies are virgin ones for sneakers websites. Meaning they have never been used before for sneakers websites before.
It is well known that sneakers shopping websites are some of the most restrictive websites around. And usually, these stores are also limiting the number of limited sneakers pairs you can purchase from one accounts. This is the reason for using multiple sneakers proxies to buy as many limited editions sneakers as possible.
HOW TO GET SNEAKERS PROXIES
As mentioned above, store.nike.com or supremenewyork.com are some of the most restrictive shopping websites on-line.
Although many vendors are offering private proxies, very few private proxy vendors will allow to use their proxies for sneakers websites. These vendors are not allowing the use of their proxies for sneakers purchases because their proxy servers have been used before and banned by the most restrictive websites.
SSLPrivateProxy is offering virgin proxies for sneakers websites. These private proxies are allocated manually upon your request. Meaning, SSLPrivateProxy team makes sure that the proxies you receive will work with sneakers website or any other requested service.
TOOLS OF TRADE
If you are looking to create a business and generate an income by selling limited edition sneakers on secondary markets, you will need automation tools to order and purchase your sneakers.
These automation tools are usually called sneakers bot and some of the most used are Another Nike Bot, Better Nike Bot or Supreme Bot. These bots will streamline your operation and will do the repetitive tasks for you.
In addition, these bots will require a secure connection through which your card details will be passed securely. Sneakers proxies are HTTPS, meaning they are SSL encrypted. Letting you securely purchase sneakers with your credit cards.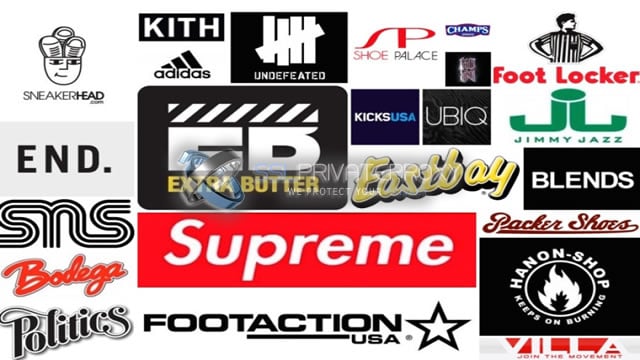 WHAT TO DO WITH THE ACQUIRED SNEAKERS
If you are looking to automate your sneakers purchases, then you will have also to look for ways to sell them and monetize your business.
As mentioned in a previous article, the best way to monetize a business is to look for as many selling funnels, or selling channels are possible.
The best way to sell your freshly acquired sneakers is through marketplaces. Why marketplaces? Because of the trust they inspire. Setting a website to sell limited edition sneakers will raise eyebrows about its validity.
Therefore, the best selling channels are well established websites as Ebay or Craigslist.
In addition, for Craigslist, in order to enlarge your ad's reach, you can use Craigslist proxies and advertise almost everywhere in the US.
IN CONCLUSION
You can set up a limited sneakers selling business with the help of automation tools and sneakers proxies. The location of your proxies is not very important, because online stores can be accessed from anywhere in the US.
For a smooth operation, you business needs to use sneakers proxies. These proxies are virgin private proxies, meaning they have never been used before for purchasing sneakers.
To mention, sneakers proxies are HTTPS proxies, allowing you to purchase safely online with your credit card.
Not many vendors will allow their proxies to be used for sneakers websites. SSLPrivateProxy is one of the few vendors allowing you to use private proxies for purchasing sneakers online.
The tools you will need are sneakers bot that allow you to run on sneakers websites. And once you have acquired your merchandise, you can sell it further through Ebay or you can use craigslist proxies to sell it on Craigslist.
Set your sneakers selling business with sneakers proxies
was last modified:
October 31st, 2016
by