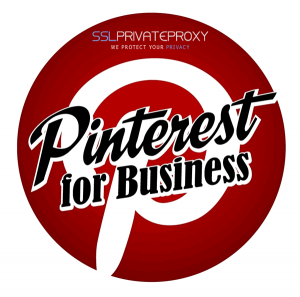 When it comes to selling physical goods online, Pinterest is one of the best platforms to choose. And if you think of selling goods on Pinterest, or generating traffic from Pinterest, then you should consider using Pinterest proxies and automation tools to automate your accounts and create a large following for your website.
Pinterest is mainly used by its users as a large wish list type of board. And most of its pins are related to physical products. You can leverage the use of this large vision board by automating your marketing efforts with the help of Pinterest proxies and automation tools.
HOW TO PROMOTE ON PINTEREST
Before deciding to scale up and leverage your presence with the help of Pinterest proxies, you need to understand the general setup used to promote on Pinterest.
Firstly, if you do not have any, you need to create an website. Following your website, generate content on a constant basis. In your content, include images and start pinning those images to Pinterest.
The great advantage of Pinterest over other social media platforms is a Pin's lifespan, or a post lifespan. On most social media, a post can last from a few minutes to a few hours. Whereas, on this social network it can last from a few days to a few weeks.
With this in mind, the logical second step is to increase your audience to reach more potential customers. You can achieve this with the help of private proxies for social media.
USE PINTEREST PROXIES TO EXPAND DISTRIBUTION
Once you notice the great advantage Pinterest offers by simply letting your posts live for several weeks. The common sense is to expand your audience as much possible as you can.
You can achieve this by simply creating several accounts subordinated to your main business account. Once you created these accounts, you have to automate them with the help of social media automation tools.
For you accounts safety, you have to connect them through Pinterest proxies. These are social media virgin private proxies. Thus making your accounts' connection safe and secure.
After implementing and connecting your accounts through private proxies, it is time to follow users in the same niche as your products. This is the most viable way enlarging your user base and promoting through automated accounts and private proxies.
Your subordinated accounts should be used to repin your main account pins. Thus leveraging their following.
BUY PROXIES FROM SSLPRIVATEPROXY
For Pinterest, we recommend buying Pinterest proxies from us. We are recommended as a go-to proxy provider by the Pinbot 3.0 developers.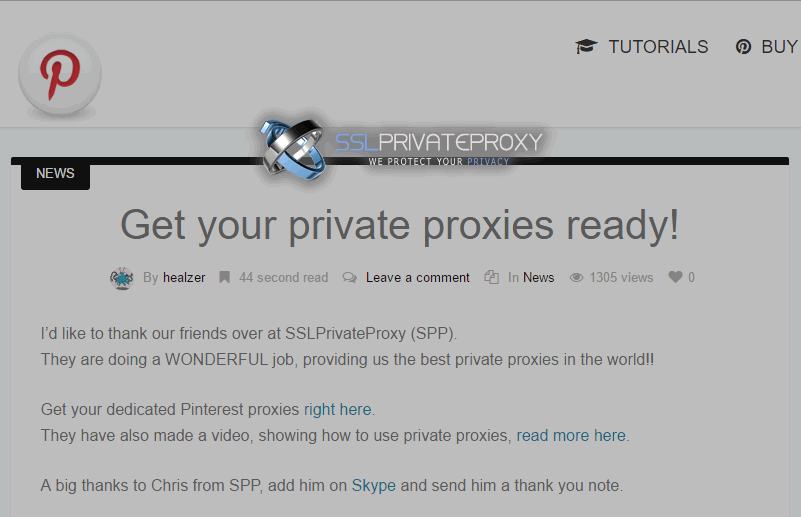 WHY SELLING PHYSICAL GOODS ON PINTEREST
The main reason of selling physical goods on Pinterest is its demographics. With most of its users females, Pinterest, is a great channel to promote physical goods as fashion items, accessories, home decorations or kitchenware.
In addition, to confirm that this platform is best used for physical goods selling, connect to Pinterest and browse for a few minutes. You will notice that most pin categories are from the physical world.
Therefore, if your business is selling physical goods, you should use Pinterest and automate accounts through Pinterest Proxies in order to driver traffic to your accounts.
WHAT PHYSICAL GOODS TO SELL
As mentioned above, you can sell several types of physical goods. The most common ones are female oriented goods, such as fashion or accessories.
As for your products' origin, your online shop can sell either your own goods, as long as they are part of a product category sought after on Pinterest. Or at the same time, you can promote affiliate products. For affiliate marketing, the most used platform is Amazon.
Beside Amazon, you can use products either from Rakuten or other smaller affiliate networks.
Do not consider just posting affiliate links in your pins. It looks like a spam. For affiliate marketing, you should consider either building an website or a blog and pinning images from there.
No matter what type of product you are selling, create the main account for your business and let it develop as a stand alone account. Your secondary accounts can be used more aggressively and to follow more users. Always keep your main account away from risks.
TO WRAP UP
Pinterest is the best social media platform for promoting physical product. To leverage its power, use multiple accounts and connect them through Pinterest proxies. These proxies are social media virgin private proxies. Meaning they have never been used for connecting Pinterest accounts before.
Once you have developed your accounts, start following users from relevant niches to your website. Use Pinterest as a traffic source.
You physical goods should be part of any female consumer related categories. As mentioned, jewelery, fashion items or accessories are some of the best products to promote and sell on Pinterest.
Buy your Pinterest proxies from SSLPrivateProxy.
Use Pinterest proxies to sell physical products
was last modified:
December 10th, 2016
by