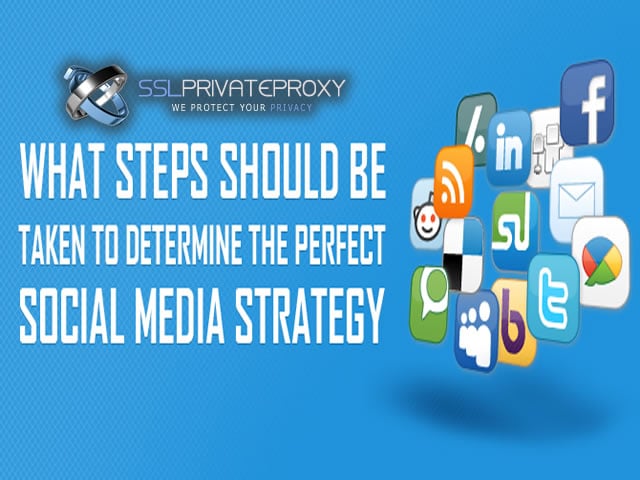 Everybody knows that social media marketing is a must have tool for you business. Without social media, certain businesses will not turn a profit. At the same time, other businesses are relying solely on social media.
Your business needs social media. One great way to expand the reach of your business into social media is by using private proxies with automation tools. Below, there are presented four steps in which private proxies can help you leverage social media for higher returns.
1 IDENTIFY YOUR GOALS AND HOW TO USE PRIVATE PROXIES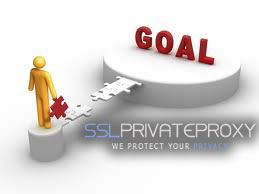 The first step for every successful social media marketing campaign is to identify the objective of your efforts. Not all social media marketing campaigns are created equal. There are different businesses with different goals. Certain businesses look towards social media marketing only to generate more traffic for their websites. Other businesses are into social media for promoting their new products. While others are into social media to sell and generate new leads.
At this stage, using private proxies is irrelevant. This step is a strategic one. A step that does not require setting up private proxies for social media. Not yet. Private proxies will start becoming useful with step two.
2 CREATE YOUR IDEAL CUSTOMER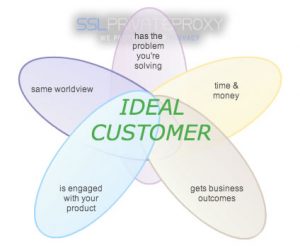 Depending on your business and on your product, you already have an ideal customer in your mind. It is time to start using hypothesis and look into ways to test them.
Depending on your product, your ideal customer, is either a B2B or a B2C business. At this stage, your business needs to start developing buyer personas. Also, you should include if the buyer persona is a consumer or a manager in charge of a business.
At this stage, you can start using private proxies for social media. You can test hypothesis and run multiple accounts to reach as many buyer personas as possible. With this stage, for best results, start using social media proxies with automation tools such as MassPlanner or Pinbot. For best results and safety, buy dedicated proxies from SSLPrivateProxy, such as Pinterest proxies or Instagram proxies, depending on what platform your customers are most active.
3 RESEARCH COMPETITION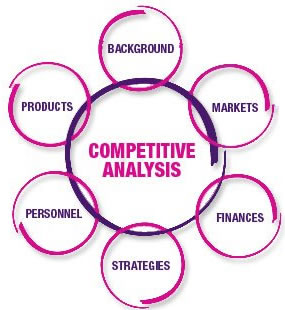 Researching the competition will help you understand what works and what doesn't. At the same time, by researching your competition, you can identify their weaknesses and spot new market opportunities.
Before you start researching your social media competition, it is best to start doing keyword research. For keyword research, you have to use ScrapeBox with private proxies, to identify who is really targeting the same keywords.
Apart from other steps, for research, you do not have to limit to social media. Even more important than social media is the keyword research you will do through ScrapeBox and private proxies.
4. CHOOSE THE RIGHT PLATFORM OR CHANNEL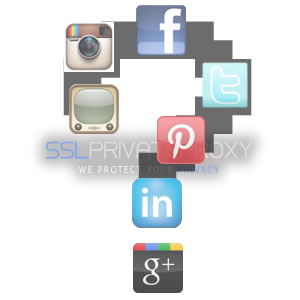 Based on your ideal customer, you have to pick the right platform for your social media marketing. If you are targeting female consumers, then Pinterest is the best option for you. But,if you are targeting millennials and teenagers, Instagram and Snapchat should be your choice. And, if your product is targeting professionals, then Twitter is the best option.
For all the above platforms, for a better reach and return on your social media marketing, you should start using private proxies for each platform. These dedicated private proxies are virgin for the underlying platform, meaning they were never used before on those platforms. For example, for Pinterest, SSLPrivateProxy is providing Pinterest proxies. These are private proxies never used on Pinterest before.
In addition, depending on your product's reach, you can also target potential customers or users from multiple platforms at the same time.
TO WRAP UP
Every successful social media marketing endeavor starts with the phase of planning. Initially, you have to identify your goals and objectives. Your strategy should answer at the question 'Why?'. Private proxies are not relevant for your strategy yet. But they will come into force later on.
The next step is to identify the perfect buyer and create a buyer persona. Starting with this step, you can implement the use of private proxies with automation tools in order to test hypothesis and start reaching as many potential buyers or users as possible.
At the same time with identifying your ideal buyer, you have to decide on which platform are you going to promote your content.
Once the platform or the platforms are chosen, you can start using private proxies freely with automation tools. For best results and safety, starting with this step, you should use virgin dedicated proxies for each platform. Proxies as provided by SSLPrivateProxy, such as Pinterest proxies or Instagram proxies.
4 Social Media Strategy Steps where private proxies can help you
was last modified:
October 31st, 2016
by