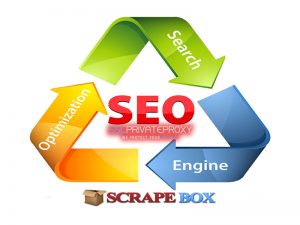 Scrapebox proxies or SEO proxies are private proxies used by marketers to automate their SEO efforts with the help of Scrapebox or any other SEO tools. These proxies are used to allow Scrapebox to performs tens, hundreds or thousands of search engine queries.
Even if most SEO tools have a proxy harvester and let you implement free, public proxies, sometimes marketers will need to buy private proxies for SEO. However, if marketers purchase scrapebox proxies, they will still be able to use the free, public proxies provided by the proxy harvester.
Usually, a mix of public and private proxies is required in order to perform SEO and get the best outcome. Following there are five reasons why any SEO expert or marketer should consider buying scrapebox proxies in 2017.
1. SCRAPEBOX PROXIES ARE RELIABLE AND FAST
The main difference between a public and a private proxy is by whom are they used. Whereas for a public proxy a marketer does not have any info by how many people the proxy is used, a private one offers full control over its use. Therefore, scrapebox proxies, which are private proxies, are used only by the marketer. Thus, there will be no issues regarding the proxy speed or online availability.
It is well known that most public proxies are not reliable for that same reason. They are used by many users at the same time and their speed suffers. In addition, most public proxies are banned by Google or other search engines, thus they will be useless for a marketer's SEO efforts.
Scrapebox proxies, because the marketer has full control over its use, are the most reliable proxies on the market. In addition, SSLPrivateProxy offers scrapebox proxies specially allocated for search engine queries.
2. SEO IS BECOMING MORE COMPETITIVE
Online you will find a lot of SEO information. Either useful information or outdated, irrelevant one. And from blackhat SEO techniques to whitehat, the methods found online abound. Likewise, many marketers will perform their SEO tasks to their best knowledge. And many of them will use public proxies lists. However, not all these marketers are SEO experts, therefore unknowingly, they will abuse these proxies. So the only way a marketer can shield himself from other marketers is by using scrapebox proxies.
Another reason why SEO is becoming more competitive is due to the information overload. As most SEO techniques became public information, their power diminished. So, in order to gain an edge, marketers should use scrapebox proxies.
It is worth mentioning that this edge can be represented by the amount of tasks perform per day. The more SEO tasks are allowed and perform through scrapebox proxies, the better the edge a marketer can gain.
3. PROFITABLE KEYWORDS ARE HARDER TO FIND
Performing keywords research only through Google Adwords keyword tool and being successful is almost impossible in 2017. Chances are more marketers and more companies will fight for the same keywords, therefore the competition per keyword will be stiffer.
The best way an SEO expert can get an edge over its competitors is by using scrapebox proxies and build as many backlinks as possible for him or for his clients.
The SEO job will transform from finding competition free keywords into finding keywords for which ranking is possible. In this endeavor, a step towards success can be taken by using scrapebox proxies.
4. IS DIFFICULT TO BUILD AUTHORITY
Authority is is harder to build today because most websites ranking on first page for competitive keywords are well established websites. Websites that have been active for years now. Years in which they have build authority status.
This authority status can rarely be challenged. But if there is a chance of ranking, marketers can purchase scrapebox proxies to compete against weaker authority websites by constantly building backlinks.
5. ON SITE SEO IS NOT ENOUGH TO REACH 'GOOGLE FRONT PAGE'
On site SEO is important, but it is not enough. Any given website also needs a decent amount of backlinks and social signals.
On site SEO is a great way to fight against website's ranking in the same range as the given website. For example, if an website is ranked on top results on second page, through on page SEO it can reach the bottom first page. But for ranking higher it will need off page SEO. And this off page SEO can be performed only through SEO tools and scrapebox proxies.
TO WRAP UP
SEO is becoming more competitive. And in 2017, chances are this competitiveness will become tougher. Using scrapebox proxies presents certain benefits. Five reasons for which SEO proxies can be used have been presented above.
5 reasons to buy scrapebox private proxies in 2017
was last modified:
January 21st, 2017
by