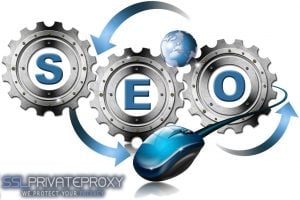 When it comes to choosing proxies for SEO projects, many marketers choose scraped proxy lists with public IPs. They are the free option. But they are free for a reason, they are not reliable. They best option is to buy proxies for SEO. Buying SEO proxies offers an insurance that they are working proxies.
For marketers at the beginning of their projects, choosing public scraped proxies is the cheap solution. But it will take time and effort for this setup to show results because most public proxies are not reliable and will delay your results.
Therefore, as an alternative, SSLPrivateProxy recommends buying proxies for SEO. Following, there are six reasons to buy proxies for SEO.
WHEN TO BUY SEO PROXIES
Contrary to popular opinion, SEO proxy IPs aren't used only for bots and scrapers. They can be used manually too, through a web browser.
Here's a short tutorial on how to use proxies with Mozilla Firefox.
For most tasks, SEO proxy packages can be used both manually or through automation. The main difference is the rate at which these tasks are completed.
Let's consider blog commenting. With a bot connecting through different IPs, you can create social engagement and post comments at a fast rate, even hundreds of comments per minute. Whereas, if you perform the same task manually, you need at least one minute to change the IP address of your browser.
In the end, you get the same results, but the time used during automation is way shorter.
Getting back to when to buy SEO proxies, you can buy proxies for SEO tasks such as comment posting, webs scraping, web crawling, data mining, research, SE scraping and any other SEO task that you can think of.
Regardless if you perform these tasks manually or not, you can use SEO proxy packages for all of them.
1. BUY PROXIES THAT WORK 99.99% OF THE TIME
Very few public proxies will work most of the time. Whereas most scraped proxies sometimes work and sometimes do not, private proxies have a guarantee that they will work 99.99% of the time.
The uptime guaranteed by the proxy provider offers you the option to use the same proxies for long term projects. With public proxies you have to check their uptime and connectivity very often, while if you buy proxies, you can let them run and scrape for days in a row without the risk of not getting a connection.
2. SEO PROXIES ARE ANONYMOUS
Even if scraped proxies will come with the elite label attached to them, their lack of transparency and the little information on the proxy server could not guarantee your anonymity. Therefore, with public proxies you always risk getting your real IP disclosed.
On the other hand, private proxies, either cheap shared proxies or dedicated ones are elite proxies. Meaning they protect your privacy and Google or any other platform you are connecting to, will not be able to find your real IP.
3. SPEED – BUY PROXIES THAT ARE BLAZING FAST
Scraped proxies are public, therefore you do not know how many connections are passing through them. So, their speed can vary at times. If you are running a project for a few days, chances are most of the time you will get slow connectivity speed and your results could be influenced by it.
Buy proxies from proxy providers. All SSLPrivateProxy servers have a guaranteed speed, therefore your connection runs smooth 24/7. Thus, you can run projects without fearing delays or low speed.
4. BUY PROXIES THAT PASSED THE GOOGLE TEST
Public proxies lists are some of the most abused and used proxies on the market. Chances are most of these public proxies are already banned by Google. And unless you have to time to run the proxy checker in ScrapeBox, you will not be able to do Google queries simply because you can't connect to the search engine.
Private proxies for SEO guarantee your connectivity to search engines. In addition, if some of your proxies are banned by Google, the provider can always refresh you IP.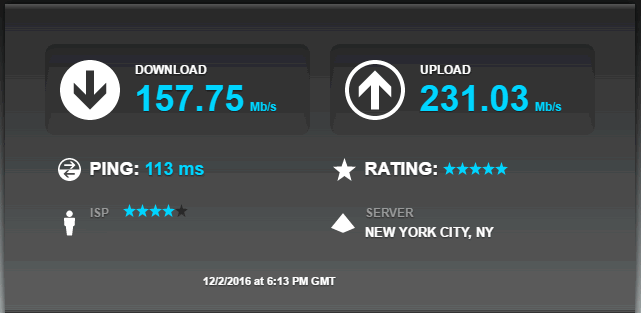 5. MIX YOUR PROXIES
If for social media, ticketing or classified ads you need dedicated private proxies or as in most cases virgin proxies, for SEO you can mix your proxy types.
For example, you can use private proxies and shared proxies. Thus reducing your costs. It is worth mentioning that for SEO, shared proxies can be used, because most of the time you will not connect any accounts through them. Therefore, you do not risk getting any accounts banned.
6. USE YOUR PROXIES FOR OTHER PROJECTS
In addition to mixing your proxies and to further decrease the cost of your proxy purchase, use the private proxies to promote your websites of social media.
All SSLPrivateProxy are HTTPS proxies, therefore you can safely use them for social media. Thus the proxies acquired for social media, you can use them for SEO. Therefore the price stays the same, but the cost per proxy diminishes.
ARE SEO PROXIES WORTH BUYING
As mentioned above, you can use scraped proxy lists for SEO, but they are not reliable. If you want to run a SEO project for several days, buy proxies from SSLPrivateProxy. We guarantee their uptime and their connectivity to Google or any other search engine your want to run queries on.
Scraped public proxies are free for a reason. They will not be able to guarantee their continuous functionality. Whereas, for the price of SEO proxies you buy their functionality.

THE BEST PROXY FOR SEO PACKAGES
When buying your IPs, here's what you should look for when getting your proxy for SEO IPs.
First, always look for cheaper proxies because you need a large number of IPs. For SEO you can also consider cheap shared proxies.
Second, you should consider only SEO proxy packages that offer monthly randomization. This feature allows you to ask your provider to change your IPs monthly. In other words, every 30 days, you can ask for new IPs for your proxies. In this way, you keep your proxy list fresh and avoid IP bans.
IN CONCLUSION
The above six reasons are just a few. The choice of buying SEO proxies should not be influenced by the above reasons, but by the value you emphasize on your projects.
If your SEO projects require scraping for several days, then buy proxies for SEO. They will guarantee both uptime and speed. And it is up to your settings to stay away from bans.
6 reasons to buy proxies for SEO
was last modified:
September 6th, 2019
by