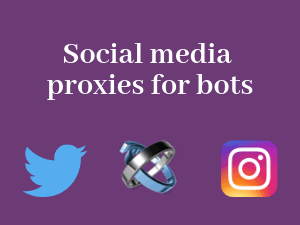 The recent news in the social media automation world is Instagram's fight against social media bots and MassPlanner's discontinuity. However, there are strong beliefs that social media automation is here to stay. Moreover, one must buy proxies for social media, as they are a viable part of any social media automation tool and campaign.
WHY YOU MUST BUY PROXIES
Social media automation allows you to develop and manage several accounts. It depends on your niche and social media platform how many accounts you can develop. But, if you buy proxies for social media, you can develop from five to several hundred accounts. And manage them from the same server.
This is the primary reason for which one must buy proxies. To automate and manage social media accounts from the same server. This way, costs are cut and work is streamlined.
With the recent news mentioned above, many consider social media automation to be at its end. However, we still consider that automation is as viable as never. And one needs to buy proxies if wishes to develop an automated and profitable operation.
4 REASONS WHY SOCIAL MEDIA AUTOMATION IS VIABLE
There are many reasons attesting social media automation validity. However, we created a shortlist with the most important ones.
1. TOO MANY PLATFORMS
There are several social media platforms that professional marketers can choose from for their operation. Therefore, to reduce the workload or any bottleneck effect, one must find a way to automate some of its accounts' tasks.
For example, a marketer can automate the task of liking followers posts and each time a follower mentions a targeted hashtag, his accounts will like the post and interact with it.
Moreover, these type of tasks can be automated on all social media platforms. However, if one plans of automating several accounts for several platforms, he must consider buying proxies.
2. AUTOMATION TOOLS ARE HERE TO STAY
Even if MassPlanner and Instagress were discontinued. One can still find other automation tools for their social media operation.
Moreover, for these automation tools, the marketer must buy proxies because he will be able to automate several accounts and manage them from the same server.
3. FASTER POSTING RATE
The world is becoming a faster place. Everything happens at a higher speed. Likewise, social media posts are published at a fast rate. And while marketers will want to keep track and post everything manually, an automation tool will be needed to take on the repetitive, time-consuming tasks.
A regular marketing campaign is developed on three platforms. And with 5 posts per day, the workload of just posting will amount to several hours per week.
Therefore, marketers can buy proxies and use tools to automate such tasks and focus on the more important task of content creation and user engagement strategy.
4. BETTER AI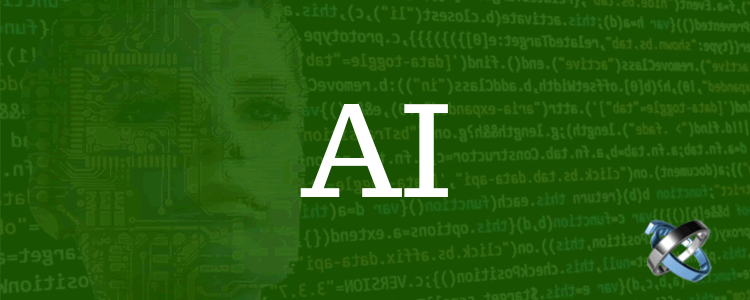 Better AI means simply better artificial intelligence. This is what automation tools are bringing to the table. With each update. Most social media automation tools are becoming better at engaging with a marketer's following base. Moreover, better AI means less work on behalf of the marketer. And probably, better returns. But this remains to be established.
BUY PROXIES TO SCALE YOUR OPERATION
As mentioned above, the reason for which you must buy proxies for social media is to scale your operation and profit from the four factors mentioned above. What proxies allow a marketer to do is to magnify the returns of a social media operation.
For example, a campaign could be profitable and generate $50 per month. While it doesn't sound much. A marketer scaling this operation can buy proxies and automate 100 accounts. Thus, the math adds up quickly, and with the help of social media proxies and automation tools, one can turn a barely profitable operation into a successful one.
HOW TO USE YOUR PROXIES
While two major social media automation tools have been discontinued. There are still others able at scaling your social media operation. For example, one of the tools that can be used, at present, is FollowLiker. This is a windows based app, so the setup will require buying proxies and a VPS.
Once you buy proxies for social media, FollowLiker and a VPS, you can create start developing your own social media operation.
TO WRAP UP
Even after the latest news, one can still buy proxies and use social media tools to automate social media operation. The benefits and reasons for which social media is viable have been described above.
Moreover, while some tools have been discontinued, there are other tools that can assist marketer in developing a successful social media campaign for their business.
Buy proxies for social media automation
was last modified:
September 16th, 2019
by