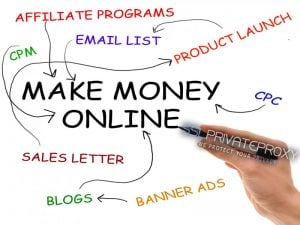 There is a reason behind anything. There is a reason behind using private proxies for special purposes as well. One of the main uses of private proxies for special services is for Internet Marketing.
Depending on your marketing needs, you can use private proxies either to acquire your inventory or to promote and market your items.
We are going to use this article as a summary of the ways in which you can use private proxies to make money money by leveraging certain online platforms.
HOW TO ACQUIRE INVENTORY THROUGH PRIVATE PROXIES
Usually private proxies are used to promote, market and distribute inventory. However, there are certain platforms on which you have to use private proxies to acquire your inventory.
You can acquire your inventory through private proxies if you are a sneakers re-seller or a ticket scalper.
PRIVATE PROXIES FOR BUYING SNEAKERS
For sneakers re-sellers, you can use sneakers proxies to purchase limited edition sneakers that you will be able to resell afterwards. Sneakers proxies are special proxies used to connect to sneakers selling websites such as store.nike.com, adidas.com, footlocker.com or eastbay.com.
You need private proxies for sneakers in order to run multiple bids when these sneakers are available for selling.
PRIVATE PROXIES FOR TICKETING WEBSITES
Another business where you can use proxies to acquire inventory is event ticketing business. Ticketmaster and other online ticketing platforms limit the purchase of tickets to a maximum of 8 per IP. Therefore, if you want to run a business selling tickets online, you will need to make multiple bids from multiple locations in order to purchase more than eight tickets.
With the help of ticketing proxies, you can achieve this level of bidding. Ticketing proxies are residential virgin proxies. The are virgin proxies, eliminating the risk of getting you IP flagged. Also, as mentioned, they are residential proxies, because they need to mimic the human behavior.
HOW TO USE PRIVATE PROXIES TO PROMOTE YOUR BUSINESS
As mentioned above, there are a few ways to use private proxies to acquire inventory. But there are more ways to promote your business through the help of private proxies.
In essence, once you decided on your platform of choice for promoting your business, you have the option to select special dedicated proxies for that specific platform.
Most online platforms have become highly restrictive to the use of proxies. Many platforms have flagged and banned whole ranges of IPs. Therefore, the best way to connect your accounts to these platforms is through the use of virgin proxies. But there are areas where you can still buy cheap shared proxies and use them.
BUY CHEAP SHARED PROXIES FOR SEO
The only place where you can buy and use cheap shared proxies is for web scraping and SEO. You can still use shared proxies because you do not need to log in an account through these proxies.
You can buy cheap shared proxies from SSLPrivateProxy in order to scrape the web, create backlinks and rank higher in Google searches.
And for most of the other platforms, you will need to use mostly virgin private proxies.
SOCIAL MEDIA PROXIES HAVE TO BE VIRGIN PROXIES
One of the greatest ways to promote your services is through social media marketing. However, social media platforms have become some of the most restrictive on-line environments.
Because you need to connect accounts through social media proxies, SSLPrivateProxy offers virgin proxies for social media. Thus, you avoid the risk of getting your IPs and accounts banned.
You should choose your social media platform depending on your target demographic. And depending on your social media platform, SSLPrivateProxy offers you to buy Instagram proxies, Pinterest proxies, Facebook proxies or Twitter proxies.
Use social media and social media proxies to promote you business by getting the largest following you can get.
USE PRIVATE PROXIES TO POST CLASSIFIED ADS
Another way through which you can use private proxies to promote your business is through posting classified ads on Craigslist or on other online platforms.
Craigslist is great if you are selling physical goods, or if you are located in one location and need to sell in another location. For example a Florida real-estate agent will not be able to post classified ads and advertise to potential buyers in New York.
What you are looking to achieve through Craigslist proxies is to reach the biggest distribution possible for your marketing.
In order to increase your ads distribution, you need to buy Craigslist proxies and post multiple ads at the same time in the same area.
IN CONCLUSION
Private proxies are an anonymity tool, but you can use them to make money as well. You can money money through private proxies either by increasing your chances of acquiring inventory, or by promoting your services and products through social media or classified ads websites.
Depending on which platform you choose, SSLPrivateProxy has the proxies you need. From sneakers proxies and Ticketmaster proxies to acquire you inventory. And from cheap shared proxies for SEO to virgin private proxies for social media or Craigslist, we offer any kind of proxy suited to your needs.
If you want to start making money online, buy private proxies from SSLPrivateProxy and start acquiring items and promote them.
Use private proxies to leverage platforms and make money
was last modified:
October 31st, 2016
by