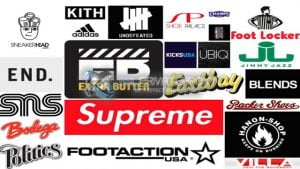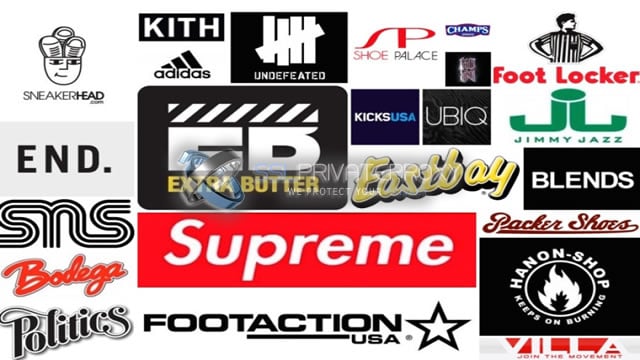 Secondary markets for limited edition sneakers are developing and becoming more and more profitable. In this article, we are going to illustrate how to acquire and promote your sneakers business online with the help of sneakers proxies and social media proxies.
THE SNEAKERS BUSINESS
This business strategy is referring to purchasing and reselling limited edition sneakers. These sneakers are selling on websites as store.nike.com or supremenewyork.com for a limited time period.
In order to stand a chance and acquire your merchandise, you will need to use sneakers bots through sneakers proxies. This way, you will manage to run multiple buying queries to the above websites and your chances of acquiring multiple pairs of sneakers will increase.
The tools of trade are bots, as Another Nike Bot or Better Nike Bot, for store.nike.com and SupremeBot for supremenewyork.com. And to run multiple queries, you will need sneakers proxies.
WHAT ARE SNEAKERS PROXIES
Sneakers proxies are HTTPS proxies that can be implemented on your sneakers bots. These sneakers proxies are private proxies that use residential IPs, making them some of the most sought after proxies on the market.
As a side note, Nike and Supreme New York website are some of the most restrictive website on the market. Very few providers offer sneakers proxies. And even fewer proxies will allocate sneakers proxies that work on store.nike.com.
The few providers that offer them, as SSLPrivateProxy, offer you virgin proxies for these website, meaning they have never been used for store.nike.com before.
Once you acquired you merchandise, it is time to promote it and sell it. As mentioned in a previous article, you can use marketplaces as Craigslist and Ebay to sell your sneakers. In addition, another method is to use a content machine strategy and sell your sneakers on social media websites.

SELL SNEAKERS THROUGH A CONTENT MACHINE
A content machine is a marketing strategy focus on generating targeted content for each marketing channel. Below are social media marketing tips for selling your limited edition sneakers that were purchased through sneakers proxies.
1. PROMOTE ON INSTAGRAM THROUGH INSTAGRAM PROXIES
Instagram is not the best social media platform to sell, but is one of the best to promote your website or visual content.
Because you are not allowed to incorporate links in your posts, the traffic generated from Instagram is limited. Therefore, for best returns it is best that you will promote your offers through multiple accounts.
You can manage your multiple Instagram accounts through automation tools and Instagram proxies.
The only way to generate traffic from Instagram is to post a link in your bio and at every post refer to the link in bio. In this manner the more accounts and the more followers you will get the more clicks your bio link will receive.

To avoid your accounts getting banned, you should set each account with one Instagram proxy.
2. SELL ON PINTEREST WITH THE HELP OF PINTEREST PROXIES
Sneakers are usually a man fashion item and Pinterest's main audience is formed by women. But Pinterest is still a valuable traffic source for any fashion item, website or brand.
Through its setup, Pinterest is great for rich visual content. For greater returns, you can setup multiple Pinterest accounts to follow and engage your audience. And at the same time to generate traffic towards your pins. The best setup for Pinterest is to use Pinbot 3.0, an automation tool, and to connect your accounts through Pinterest proxies. These are private virgin proxies, allocated for Pinterest only. Due to these proxies, because they are virgin proxies, you will never encounter any problems or issues for your accounts.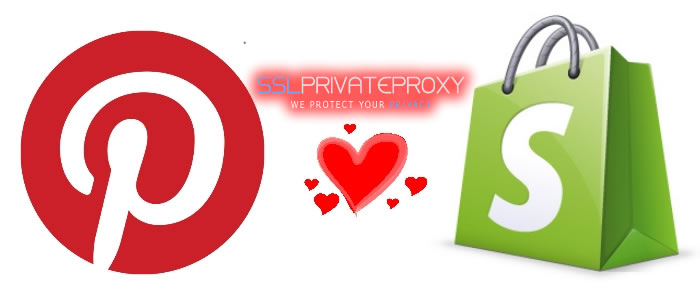 3. PROMOTE THROUGH TWITTER
Twitter is great if you are selling products or services. With its tens of millions of daily users, Twitter is great for engaging your audience and running a two way communication channel.
Because 49% of Twitter users are Following one or more brands, you can promote on Twitter by following the followers of big brands. Brands such as Nike, Adidas or Supreme.
The setup for Twitter marketing is formed by multiple accounts run through automation tools such as MassPlanner and Twitter Proxies. Twitter proxies are social media proxies that have never been used before. Meaning they are virgin proxies.
In addition, to better promote and expand your reach, ask your followers to re-tweet. Asking to re-tweet gets 50% more engagement and re-tweets for your business. If you run several accounts connected through Twitter proxies and engage followers of several accounts, your engagement will skyrocket.
4. SNAPCHAT MARKETING – THE FINAL FRONTIER
Snapchat, because is not used by so many brands or companies, is one of the best places to start promoting your sneakers. In addition, Snapchat demographics has a massive engagement from teenagers and millennials, which are the target market of sneakers producers.
For Snapchat, you can use Snapchat proxies offered by SSLPrivateProxy.
A FINAL WORD
If you are looking to start a sneakers selling business, you will need both sneakers bots and sneakers proxies. The merchandise you will be looking to purchase are the limited edition sneakers. These can almost double in value once their selling window closes.
Nike.com and Supremenewyork.com are some of the most restrictive websites. In order to safely bid and purchase limited edition items, you will need to use sneakers proxies. These proxies are virgin proxies, meaning they have never been used for these online stores before.
Not many proxy providers offer sneakers proxies. And some that are offering them, limit their use and they do not allow store.nike.com If you are looking to purchase sneakers proxies working for store.nike.com, SSLPrivateProxy is one of the few proxy providers offering them.
Once you have acquired your limited edition sneakers, you can sell them even through social media. You can use most social media platforms. And for best returns, you can run multiple social media accounts on each platform. To protect your accounts and avoid getting banned, connect them through special dedicated proxies, such as Instagram proxies, Pinterest proxies, Twitter proxies or Snapchat proxies. SSLPrivateProxy offers virgin proxies for all the above platform.
Promote your sneakers business on multiple platforms with private proxies
was last modified:
October 8th, 2016
by